Arkham Horror: Mother's Embrace Announced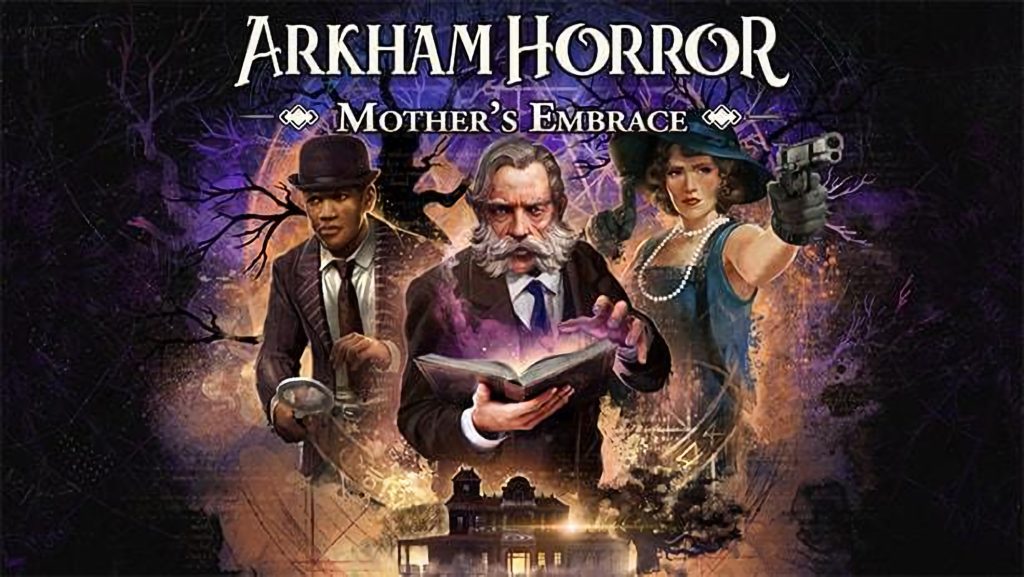 Arkham Horror: Mother's Embrace is a video-game adaptation of the Arkham Horror board-game and has been announced to launch on consoles and PC next year. Developed by French publisher Asmodee, Mother's Embrace is an investigation game that features turn-based combat, set in the cult universe of H.P. Lovecraft.
Plunge into an original story written by Fantasy Flight Interactive's official writers and explore the American Roaring Twenties:
The year is 1926: a professor of astronomy is found dead in her mansion and everything indicates that she has been the victim of a heinous murder. Choose from 12 intrepid investigators from the Arkham Horror games, each with a unique set of skills, and assemble your team to shed the light over this mysterious death.

Find clues, perform interrogations and progress through nine chapters as the story unfolds. Your investigation will take you to visit  shadowed institutions and mysterious locales, ranging from Miskatonic University, the Arkham Asylum, and the bayous of Louisiana.
Interestingly, the title had previously been announced as a PC-exclusive back in 2018 under the name Mansions of Madness and was expected to release in early 2019.
Arkham Horror: Mother's Embrace will launch in 2021 on PlayStation 4, Xbox One, Nintendo Switch and Steam.