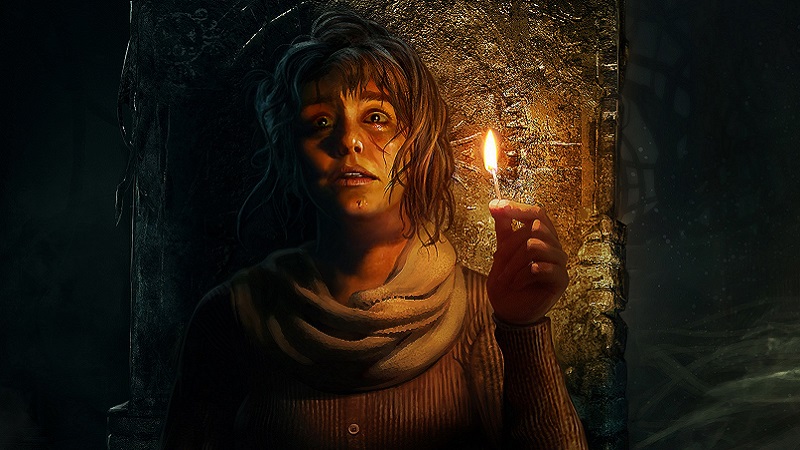 If there's anyone out there who has yet to play the third installment in the Amnesia series, Amnesia: Rebirth, now is your chance. For a limited time only, you can get hold of a free copy of the game from the Epic Games Store, which is normally priced at just under £24 / $30 US / €28. The offer will end on Thursday 28th of April.
We reviewed the game back in 2020, and while it's arguably the weakest of Frictional Games' influential horror franchise, it's still definitely worth checking out. It contains the usual accouterments that the previous two games are known for, namely the idea that darkness is both your friend and enemy, and that the safest thing for you to do is run and hide.
Set almost a hundred years after the events of 2010's The Dark Descent, Rebirth follows Anastasie "Tasi" Trianon, an engineer who crash lands in a desert in Algeria while on an expedition. The horror comes not only from the great alien-esque discoveries that she happens upon, but the knowledge that the monsters that lurk are a danger to her and her unborn child.
While the original game set a precedent for modern horror, by introducing a much stealthier approach to survival and made it one of the most terrifying games of its time, the subsequent entries didn't quite scratch that itch. A Machine For Pigs, which was developed by The Chinese Room, did have a more cerebral storyline. Amnesia: Rebirth still packs a punch in places, but was unable to really inject that element of true fear that made its predecessor such an influence.
Having said that, it's still a great game. It's free for a few more days, but for anyone who is still not sure, feel free to check out the Amnesia: Rebirth trailer below.