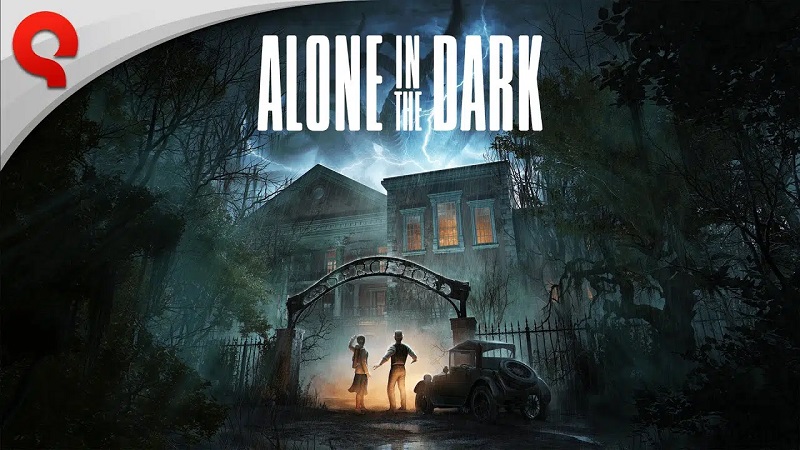 After confirming they had acquired the rights to the Alone In The Dark series back in 2018, THQ Nordic has finally unveiled their plans.
During the THQ Nordic Showcase, an announcement trailer for the game was released, simply titled, Alone on the Dark. This will be a reimagining in the style of the modern over-the-shoulder Resident Evil remakes.
The game looks to be greatly expanded, having much more exploration of the town surrounding the original mansion, as well as a greatly expanded story featuring many characters with full spoken dialogue. The story is written by Mikael Hedberg, the writer of Amnesia: The Dark Descent and Soma.
Combat also looks like more of a focus, with some fast, intense combat being shown in the trailer, which was not a focus in the original game. Just as in the original, players can choose between Emily Hartwood or the series protagonist, Edward Carnby as you uncover the secrets of the mansion and its ancient Lovecraftian history.
The game is developed by Pieces Interactive, who haven't had any previous forays into the horror genre, mostly having developed fantasy RPG and puzzle titles before handling this AITD remake. As such, we won't know what kind of quality to expect until we get the game in our hands. However, what we've seen from the screenshots and trailer looks pretty promising.
There have been rumblings of a remake in the works since the early 2010s, with some prototype videos of a canceled remake that were shown way back when, but now we've got official confirmation that a brand new title is coming soon. It's exciting that THQ Nordic is continuing the series in what could be one of the best forms possible for the modern horror market. We can't wait to hear when we'll be able to get our hands on the final game.
You can already wishlist Alone in the Dark on Steam and preorder it on Amazon for PS5 and Xbox Series X|S. You can also view the announcement trailer below. Get ready to explore Derceto once again as we patiently await an official release date.