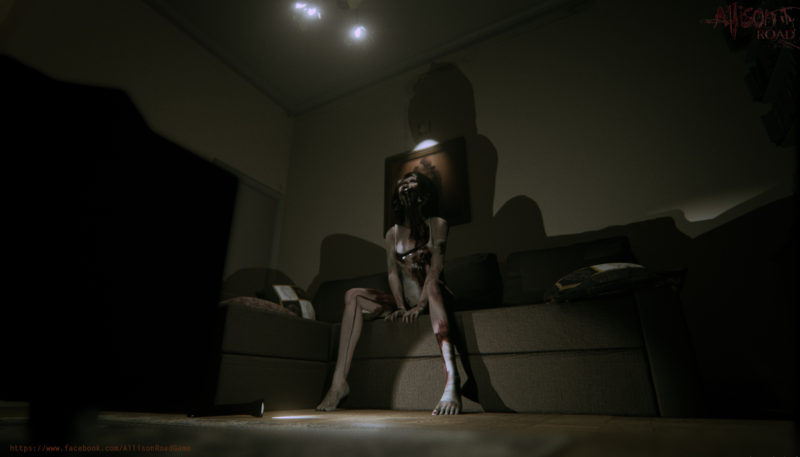 In the wake of all the amazing news that's come out of E3 last week, we do have to take a second to acknowledge some of the suckier things that have happened recently.
Allison Road, an indie horror game inspired by Kojima Production's P.T., has been cancelled without warning, and it's left lots of fans shocked and confused as to what the hell happened. It had been going so well, what with the project being officially picked up by a publisher and heading to PC, PS4, and Xbox One at some point in the next year or so. Well, we finally got something of an explanation, although it's still pretty vague, from Allison Road's facebook page.
Hi all,
After a long consideration between Team17 and ourselves, we have reached a mutual agreement to end our collaboration on publishing Allison Road under Team17's Games label.
Sometime things pan out differently than expected as game development and publishing have so many layers of complexity… We'd like to especially thank everyone for their support through-out, it has and will always be appreciated!
Sounds like a case of creative differences to me- the team behind the game had their plan for the game laid out, and Team 17 had some ideas of their own that didn't gel with the rest of the project. It is interesting to note that they do specifically state that they are no longer "publishing Allison Road under Team17's Games label", so maybe there's a chance that Allison Road will come back on its own, as an independent title again, at some point? It's hard to say, and despite this message, there still really isn't a whole lot of information.
This cancellation of course marks another notch on the Silent Hill curse's gallows. The franchise has left a lot of broken dreams in it's wake over the last few years of its life, with notable events like Hideo Kojima leaving Konami, the cancellation of Silent Hills, the damaging of Kojima's Metal Gear Solid 5 in tandem with the cancellation, the closure of Silent Hill: Downpour developer Vatra Games, the presumed closure of Silent Hill HD developer Hijinx, and Silent Hill: Revelation 3D writer/director Micheal J. Basset having done basically nothing since (other than the odd episode of a few tv shows- although hey, one of those was Ash vs Evil Dead. Groovy.).
[Source]