Alder's Blood Kickstarter Success And Playable Demo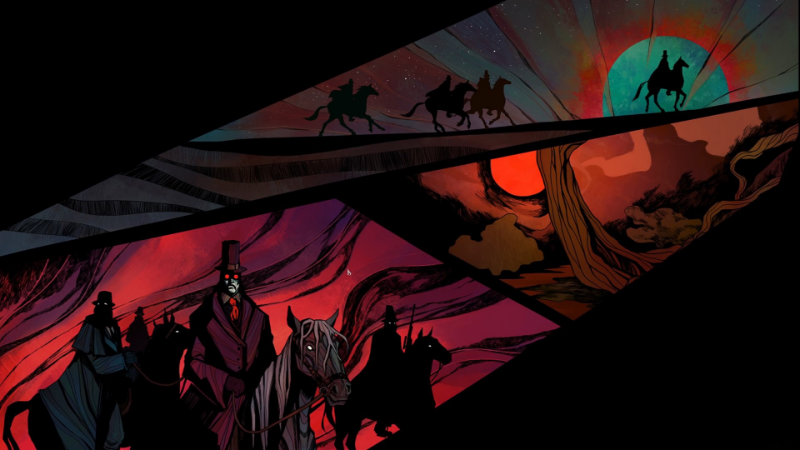 Light a candle and say a prayer for crowdfunding, the unrivaled savior of indie games. Hailing from Poland, the six-person indie team at Shockwork Games is Kickstarter's latest success story, using the platform to fund the Victorian-Western turn-based horror Alder's Blood. The initial goal was only $12,000, which they achieved with over two weeks left before the deadline. The campaign pulled in an extra $3,000 by the time of this writing.
Shockwork Games has chosen one of the best ways to express gratitude, releasing a playable demo of the game. This is definitely worth downloading for anyone who backed the game, as it will only be available for a limited time. God has turned away from the dark, dreary world of Alder's Blood, filling of sinister creatures of the night. The combination of Victorian and Western aesthetics and comic art style bring the world to life in a unique way.
The demo allows players to explore this bleak setting while getting a taste of the tactical side of the game, employing turn-based combat, character buildouts, and stealth in their quest to kill the old god. Players must develop highly skilled hunters and battle against monsters, werewolves, and vampires. Not only are your hunters well trained, they are also masters of stealth and sneak attacks. They have thousands of useful items and are not afraid to use dark practices. In addition, you can assign missions to your partners. Don't worry, you will never be alone in the game, as the Duke, a former great hunter, will guide you throughout your adventure.
Alder's Blood will release on PC via STEAM and Nintendo Switch, with hopes to expand the release to more platforms. While there is no set release date yet, the team hopes to be ready in early 2020.