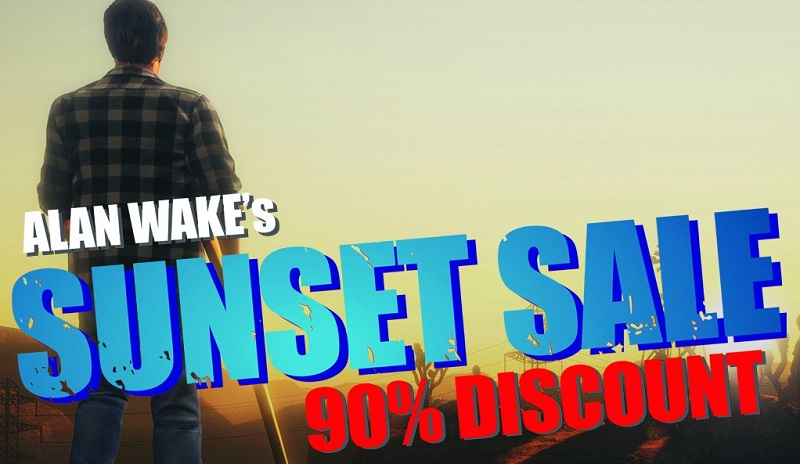 In the age of intellectual property rights and licensing fees, our media can disappear like smoke in the wind, which is a solid reason to invest in physical copies. As such, there's some sad news from Remedy Entertainment, the house of Max Payne, Alan Wake and most recently Quantum Break. Alan Wake is going bye bye from Steam and Xbox Live as soon as Monday.
Due to expiring music licenses for tracks found in Alan Wake, Remedy has to halt sales from digital stores. Those who own the games needn't worry as they can re-download and continue playing as they see fit. Those who don't own the game yet have their best (and last) shot; starting tomorrow, the game will be available on Steam at 90% off. Remedy can't confirm that the sale will appear on any other store at this time.
If you're wondering why Remedy can't simply remove the offending tracks from the game, they said it's "not so simple for a large variety of engineering, resources, etc reasons." It just might not be financially worth it at this point. The ongoing saga of whether we'll see an Alan Wake sequel suggests it's just not something they're confident in pursuing at this point. Most recently Remedy announced that their next project will be a new IP for consoles and PC. Let's just hope these turn of events doesn't suggest lost interest in this series from the creators themselves.
Alan Wake sale on @steam_games 90% discount starting 5/13. Game will be removed from stores after 5/15 due to expiring music licenses. pic.twitter.com/y10DPgY8Q0

— Remedy Entertainment (@remedygames) May 12, 2017