"Brighter Day" promises stealth, vibrant colors, and existential dread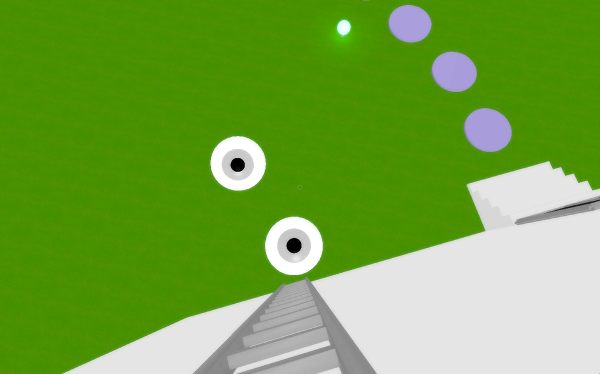 A problem I have with a lot of games we tackle on this website is that, oftentimes, a studio tries to make their game scarier by making it darker. Sure, darkness can help, but it can also really harm your presentation and I have had games that were so poorly lit that I was physically unable to play them. Brighter Day, as the name suggests, is unlikely to have this problem, as it prides itself as being the brightest and most colorful horror game ever.
In a world where its only real competitor is Eversion that might not be much of an achievement, yet I will say that the game is vibrant and visually engaging, presenting players with insane world where floating eyeballs patrol around and the player appears to be the only human entity that is not a skeleton or pile of ash. It kind of reminds me of 1988's Manhunter: New York if it were made first-person.
The title is currently looking for Greenlight approval in order to launch on Steam and a demo is available from the page sourced below.
[Source]