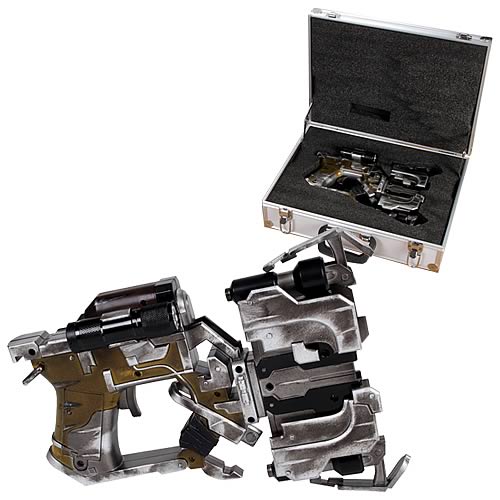 Are you one of the owners of Dead Space 2's collector's edition that happened to be a bit disappointed upon opening up the box that enclosed the replica plasma cutter? Don't worry, I'm one of them too. But a remedy is here, it'll come at a price, though.
Entertainment Earth will be releasing a true replica of the iconic Dead Space tool come this March. This Plasma Cutter Replica will run you a hefty $239.99, but man is it amazing. Below you can read some of this collectible's features and you can head on over to Entertainment Earth, by clicking here, to place your order and check out specs on this thing.
The iconic Plasma Cutter from the survival horror video game, Dead Space 2!
Lights up!
Comes in displayable carrying case!
Horizontal and vertical cutting modes!
[Source]