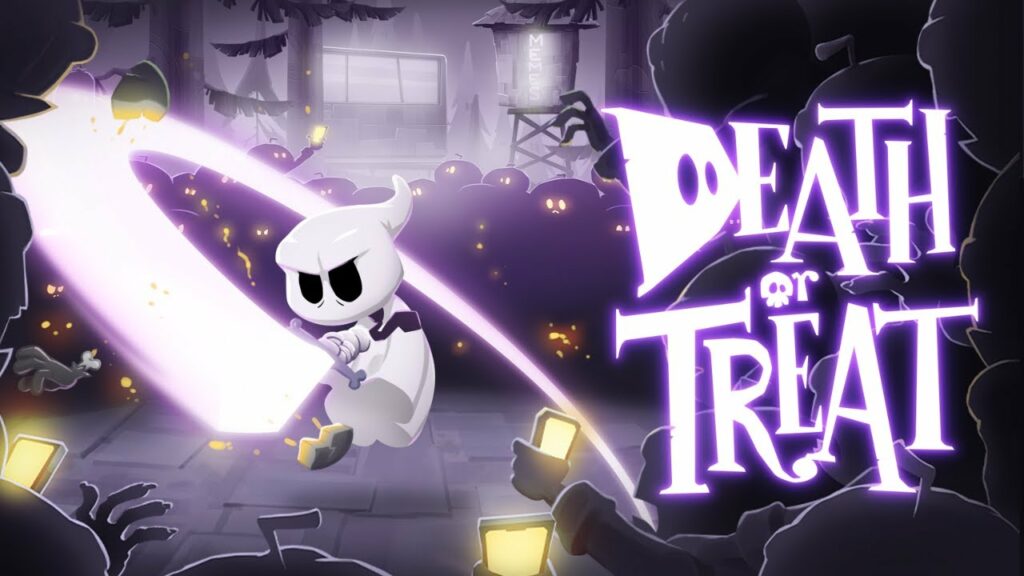 Death or Treat is a 2D action rogue-lite hack 'n' slash game with fast-paced intense action wrapped up in a gorgeous, hand-drawn art style.
Developed by Saona Studios and published by Perpetual-Europe Itd., Death or Treat employed traditional illustrators to create beautiful Halloween-inspired hand-painted environments and incredibly detailed animations.
In the game you play as Scary, the owner of Ghost Mart, the leader in manufacturing candies for Halloween in the village of HallowTown. Recently, the Halloween spirit is missing and GhostMart may be on the brink of bankruptcy.
Clark Fackerberg, founder of FaceBoo! has started to distribute Storyum: a drug that absorbs the will and hope for Halloween from the inhabitants of HallowTown. In order to restore the spirit of Halloween and his trade, Scary must destroy FaceBoo! and its three divisions; Darkchat, Deviltube, and RipTok.
On their journey through the game, players will discover huge worlds, explore new maps, and try to survive the hordes of enemies – but it won't be easy. Every world is even trickier than the last, starting with Darkchat, Riptok, Deviltube, and last but not least FaceBoo!, the ultimate epic frontier.
Combat is one of the fundamental pillars of Death or Treat. Players choose their favorite weapon style (fast, heavy, or ranged) and face hordes of enemies in the purest hack 'n' slash style as they fly through the air and attack crowds with force, move nimbly, and look for enemy weak points.
Each one of the stores you find in HallowTown can provide different resources for your enterprise. You can create new weapons at Frank's Forge, or buy healing potions at DetoxBucks. The vampire shopkeeper, Joe Bite Them, will help you get new empty slots for your inventory, and the Pumpkin guys will teach you how to craft magic spells. Finally, you can go to PumpkinO to trade your ingredients for more candies.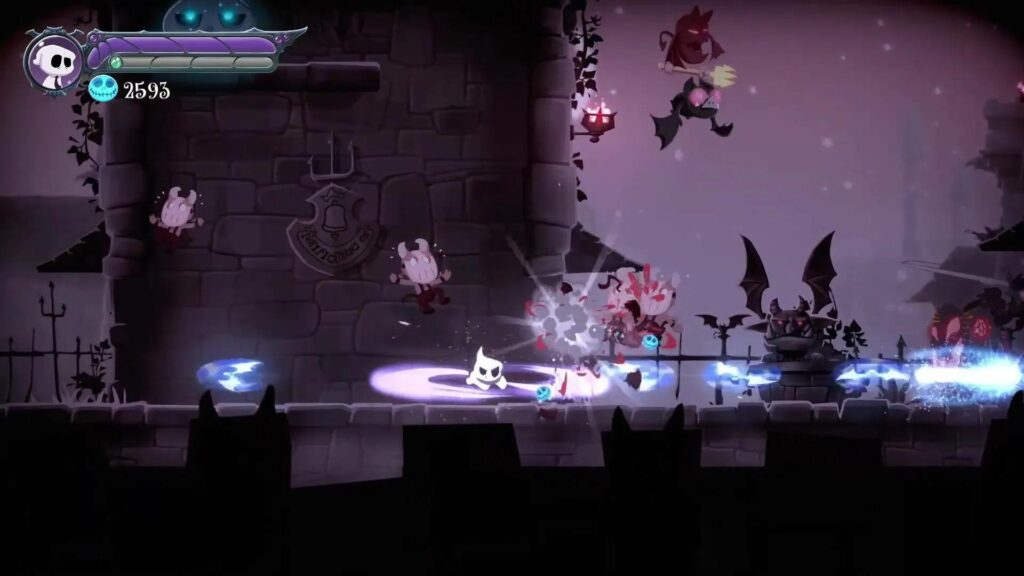 Death or Treat launches on May 11th for Xbox X/S, PS5, and PC for $24.99. You can add it to your Steam wishlist and download the demo here.
You can also check out the latest Release Date Trailer below.