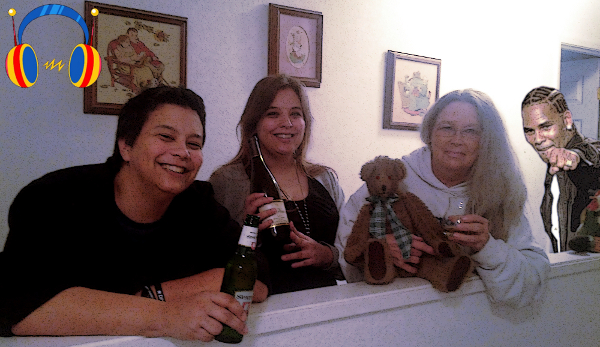 On this episode of the Whispers in the Dark podcast, the Chavis family storms in and brings the noise. I ask Mama Chavis why I'm not allowed to live in Whitney's walls, why her daughter is fascinated with my behind, and if she would adopt me. All questions were answered with disappointing responses, but I won't give up in finding my way into the Chavis household.
The non-Chavis discussions revolved around Deadly Premonition: Director's Cut, Silent Hill Revelation and our planned commentary for it, the Silent Hill HD Collection, Dante's scrumptious abs, Kyle's nightmares, and the potential Resident Evil reboot. It was a hell of a time and incredibly strange.
Please leave feedback, share, subscribe, and give us a nice review on iTunes when you're done listening.
Host: CJ Melendez
Co-Hosts: Whitney Chavis, Kyle Campbell, Rourke Keegan
Special Guests: Mama Chavis, Sarah Chavis
Duration: 02:40:18
File Size: 91.7 MB
Format: MP3
Listen Now:
[audio:https://www.relyonhorror.com/podcasts/Whispers+In+The+Dark+Ep+37.mp3]
Download Here (Save Link As)
Subscribe:
Follow Whispers in The Dark on Twitter!
Intro: 'A Still Light Sun' – Cyanotic.