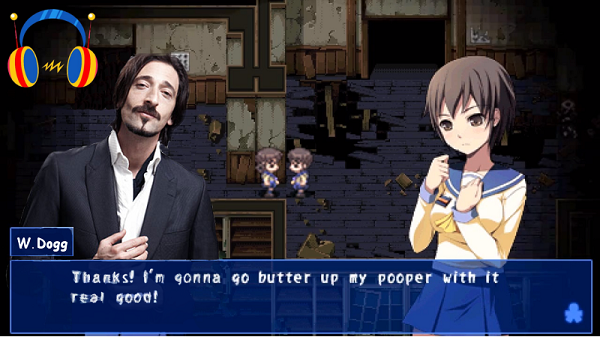 On this lovely new episode of the Whispers' podcast, My Love returns only to complain about everything. Silent Hill Revelation discussion takes up a good chunk of this episode as we discuss how we feel about the film. Because it's a discussion about something Silent Hill, we eventually rip each other's throats out in a fit of rage and refuse to accept any other opinion than our own.
We also talk about what we think of Silent Hill Book of Memories, Corpse Party, Adrien Brody, the future of Resident Evil, subjectivity and reviews, and reality; we're so dark and stuff.
Please leave feedback, share, subscribe, and give us a nice review on iTunes when you're done listening.
Host: CJ Melendez
Co-Hosts: Rourke Keegan, Whitney Chavis
Duration: 02:27:34
File Size: 84.4 MB
Format: MP3
Listen Now:
[audio:https://www.relyonhorror.com/podcasts/Whispers+In+The+Dark+Ep+31.mp3]
Download Here (Save Link As)
Subscribe:
Intro: 'A Still Light Sun' – Cyanotic.