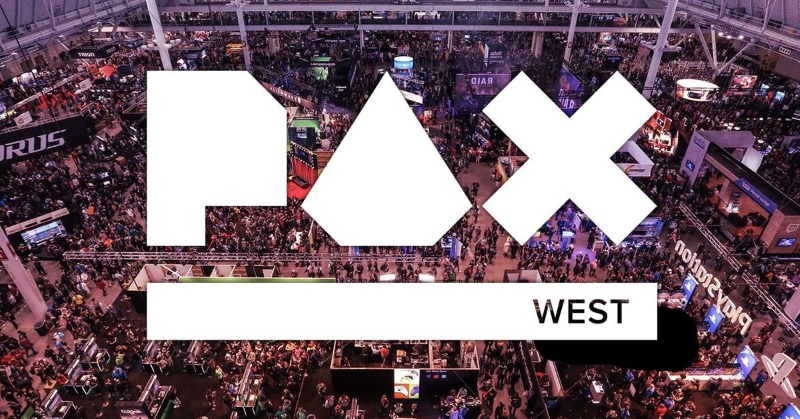 Our final day of attendance at PAX West 2022 has come to a close, and we got a chance to play several more new games today, and just like the days before, we got a chance to sit down for exclusive play sessions and discussions with the developers of the games to learn about what these games are all about and get a better idea of what we can expect from the full releases in the (mostly near) future.
Here's a rundown of what we got to check out on the floor today:
---
The Excavation of Hob's Barrow
The first game we got hands-on impressions for today at PAX West is The Excavation of Hob's Barrow, a gothic horror/adventure game similar to the DOS adventure games of the 90s like King's Quest, with full voice acting and character movement, with a gorgeous and period-accurate art style that draws the eye with every frame.
We got a chance to see around 30 minutes of the game, and it had us captivated the whole time. We can't wait to dig into more when the full game is out soon.
Check this one out on Steam and wishlist as we near the release date later this month.
Wanted: Dead
Next for the day, we got to try out Wanted: Dead, a new gory, high-action hack & slash title from the makers of Ninja Gaiden, and this is due out early next year on Valentine's Day. This plays like a retro-themed version of Devil May Cry, Vanquish and Ninja Gaiden smashed together, and is packed with minigames, challenges, and customizations, with fluid combat and executions. We can't wait to dig into this early next year. Check it out on Steam now.
Signalis
One of the biggest highlights for today's show was getting hands-on time with Signalis, a new sci-fi survival horror title that plays like a top-down version of early Resident Evil and Silent Hill games with aesthetics and story inspired by Alien and other sci-fi horror.
This plays really well and has a foreboding atmosphere, satisfying puzzles, and all the early survival horror hallmarks, and it's launching pretty soon on all modern platforms including on Game Pass on October 27th. Do yourself a favor and check this out if you haven't yet.
Hyde's Haunt and Seek
Next for the day, we got hands-on with Hyde's Haunt and Seek, a unique and fun asymmetrical multiplayer game with a somewhat light-hearted tone (think Luigi's Mansion,) where one person plays as a "Seeker" in first-person, trying to find the items that the ghosts (the other players) hid throughout the level.
It's like a haunted house game where your friends are the ghosts and can torment or scare you in a variety of ways. The full game plans to have 6 player support, VR and mobile support, as well as bots to play offline.
We got to try out playing as both sides, and even in a very early state, both sides felt great to play, so this is showing some promise and definitely sets itself apart from most of the current asymmetrical games flooding the market.
Keep an eye on this one and wishlist on Steam to keep up to date on the development.
SCP: Secret Files
As our last game for the show this year, we got hands-on time with a game that's due out in less than two weeks, SCP: Secret Files, a new game based on the SCP collective fiction, and which features several different chapters, each with different styles of gameplay.
The chapter we got to try was a first-person narrative-driven experience that takes you through an abandoned power station, as your reality starts to collapse and various SCP files come to life as you struggle to remember what went wrong with your mission.
This is looking to be a pretty diverse package of content, and if you're into the SCP lore, this will be a treat for you, with tons of references to specific files and lore throughout, with many SCP fans calling it the best video game based on SCP to date. Check this out on Steam as we roll into the final release in just a few days.
---
It's a bittersweet feeling as we close out our time at PAX West 2022, but we send a big thank you to all the publishers, developers, and organizers for making this event possible and for giving us a taste of what the next 6-12 months of titles might look like from our favorite genres and styles. Hopefully we'll be back at PAX next year for some more great games, and we may also be attending some other big shows within the next year as well.
Until next time, stay tuned to all our channels for future news, updates, and reviews of a good amount of the games featured here, and let us know what you think about any of these through our comments or social media channels.