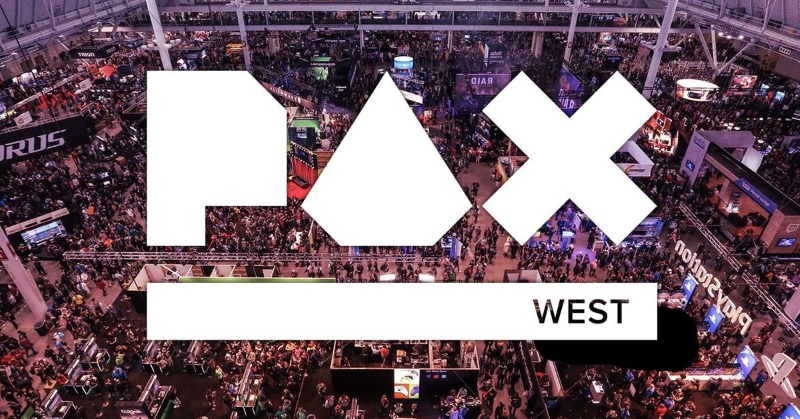 The time for in-person gaming events is upon us again, as we attend our first gaming show in several years, with PAX West 2022. It's nice to finally be back in person to meet with developers and publishers to see what's on the horizon for the future of horror games and even get to play many of them in person to have a better idea of what to expect.
As the first day of the show wrapped up, we had gotten a chance to sit down for exclusive play sessions and discussions with the developers of the games to learn about what these games are and dive into what we can expect from the full releases in the (mostly near) future.
Here are the titles we got a chance to see today and our impressions from the experience.
Dead Fury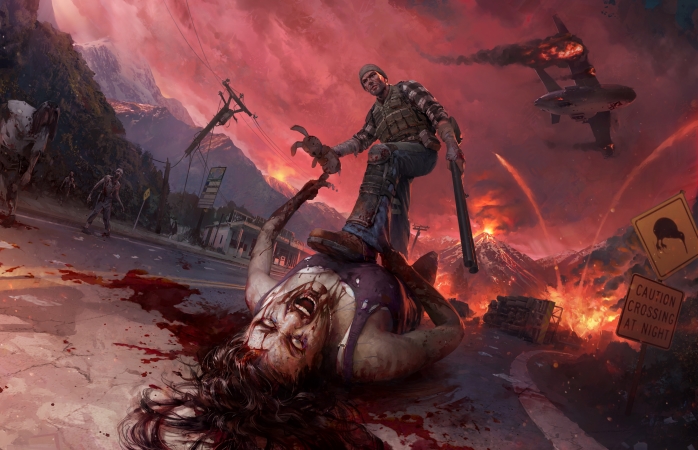 Dead Fury is a third-person zombie shooter that's been in development for quite a long time and has been through several iterations, but the current version feels like an interesting mix of things like Days Gone, The Last of Us, Left 4 Dead, with a wave-based gameplay style, but with a lot of variety in the gameplay and the modes. The gunplay had a lot of weight and a great feel to it, and it played better than I was expecting. The final version is set to include full online play, which seems like it would be an arcade-style blast with friends.
It's still being fleshed out and worked on by solo developer Paul Cousins, who I got a chance to talk with about the aspirations and goal of the game through it's history. We'll have some more coverage of this as it progresses and you can wishlist and see the game for yourself now on Steam.
Umbilical
The next game for the day was a previously unannounced title from DX Gameworks called Umbilical, a game with inspiration from things like the Alien series, Returnal, Death Stranding, and a few others, that sets you inside a dark and strange world where your goal is to stay attached to a giant umbilical cord that's hooked into your body. This cord provides you life and energy to move around this world, while strange enemies seek to rip that cord out of your body and steal its energy for themselves.
I had a while to sit down and chat with the developers, learning the inspiration for the concept and art style, as well as its inspirations and goals, and got to play through an early demo of the game, which was quite a unique experience, since you're basically controlling two different characters at once, one with each analog stick, and it's set to feature co-op modes where each player takes over for one of the characters. As you can tell from the trailer above, the art style is very much of thing of its own and has a level of beauty to it, along with the isolating horror elements. I'm really excited to see more of this as development goes on, and we'll definitely be following the game as it moves forward.
The Last Case of Benedict Fox
Next at PAX for the day was some hands-on time with The Last Case of Benedict Fox, a gothic noir Metroidvania title with some great narrative and sound design. I got a chance to play the game for a while and was very impressed with the production and atmosphere the game employs, with a somewhat Lovecraftian touch, and feels unique to most other dark adventure games of this style.
We were already excited about this one when it was announced earlier this year, but finally getting hands-on time with the game has made it even more anticipated now. You can wishlist and check the game out on Steam now, and we'll have more coverage of the game as we get closer to the release date.
Paper Ghost Stories: Third Eye Open
The next game for the day was Paper Ghost Stories: Third Eye Open, a Malaysian-developed horror game with a cute paper cutout art style on the surface, but after starting out as a wholesome family story, things get dark once they enter the woods at night. From the same series as Paper Ghost Stories: 7PM, which released in 2020, and this will further the cultural horror story that game started.  A gorgeous, visually arresting game with a great start, based on the gameplay we got to try today.
The gameplay started with a cultural family affair, introducing you to the world, traditions, and dialect of these particular people, and gives lots of further exploration and footnotes to understand the more direct cultural references. When the forest segments began at dark, there were some light stealth elements as well as a very foreboding environments and scares. This is quite a unique game, and one that we'll be keeping our eyes on.
One Last Breath
The last game for today was One Last Breath, a horror puzzle platformer in the style of Limbo, Inside, or Little Nightmares, but with a unique art style and concept about restoring life to a dead world using your ability to control the roots of the surviving plants. Some scary enemies and intense sound design put this close to horror territory, and I also had time to chat with the development team (currently a two-man team) about the overall style and overarching narrative concepts that will be featured in the story.
You can check out the trailer above to see what it's all about and wishlist on Steam now if this looks like your kind of game.
---
We'll be back tomorrow with more coverage from Day 2 of PAX West, with many more exciting new games and impressions that we can't wait to dig into tomorrow. Check back tomorrow evening for more coverage from the show floor and catch live updates as the day goes on by following our Facebook page.