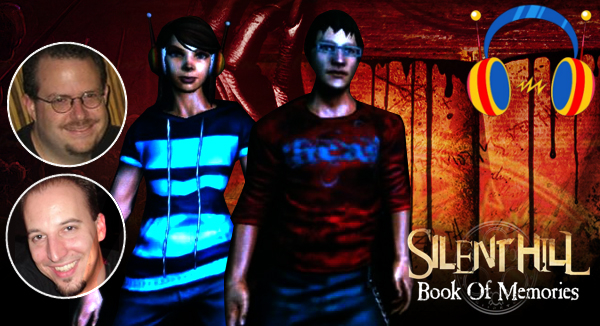 On this special episode of the Whispers in The Dark podcast, Whitney and I talk to Tomm Hulett and Adam Tierney, the producer and director of Silent Hill: Book of Memories, respectively.
Silent Hill: Book of Memories is the newest spinoff in the Silent Hill series. Rather than being a traditional Silent Hill title, BoM is an isometric multiplayer dungeon crawler on the Playstation Vita and because of its drastic gameplay differences, a lot of fans have been wary on accepting the game into the series. Their outcry is hard to ignore.
Whitney and I talked to both Tomm and Adam about the feedback from fans, gameplay features, the story, and the game's inception. If you've been on the fence with BoM you might want to sit back and take a listen to the show. The two BoM developers give us the skinny on what they believe to be the most personalized Silent Hill to date.
–
Hosts: CJ Melendez, Whitney Chavis
Interviewees: Tomm Hulett, Adam Tierney
Show Details:
Duration: 01:10:07
File Size: 48.1 MB
Format: MP3
Listen Now:
[audio:https://www.relyonhorror.com/podcasts/Book+of+Memories+Interview.mp3]
Download Here (Save Link As)
Subscribe:
Intro: 'A Still Light Sun' – Cyanotic.