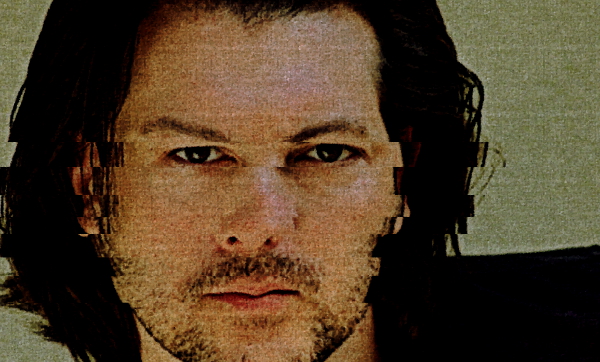 In what has to be the biggest and most desired announcement by Silent Hill fans, Konami's Hideo Kojima of Metal Gear Solid fame has officially announced his next project: Silent Hill.
Kojima expressed interest in the Silent Hill series some month ago and even the president of Konami, Tomoyuki Tsuboi asked him to make a Silent Hill game. It looks like those conversations have gone further than expected and a new entry in the series is in development. Kojima announced this project at a hotel in Maine. A few select gaming journalist were invited for the reveal. I was luckily one of them.
Simply titled Silent Hill, Hideo Kojima's take on the series involves a game developer with a dark past. Frank Westinghouse, voiced and physically modeled after David Hayter, former-Solid Snake voice actor in the Metal Gear Solid series, will be protagonist of this reboot. Silent Hill marks the series return to Japanese development–something that fans have deemed necessary for years. Silent Hill will run on the FOX engine and feature key members from the series' past, such as Masahiro Ito for art and design and Hiroyuki Owaku as co-writer (Team Silentious was used to name the group). The game is said to be a next-gen title that will return the series to its roots. A-list celebrities such as Christian Slater, Tara Reid, Tori Spelling, and Sally Field will star as a supporting cast.
The story of the game is said to be one of social commentary and the state of the game industry. Due to selling only a handful of millions of copies, the protagonist loses his job and seeks a new calling. After a failed Kickstarter, Frank wanders the East coast in search of a new, innovative way to capture the attention of gamers. Frank's journey leads him to Silent Hill where figments of his imagination of ghosts of his past haunt him. In typical Silent Hill fashion, his journey is said to be terrifying and filled with figurative and literal demons. The announcement of the project was appropriately disturbing.
Within the hotel room where the reveal occurred, several gaming journalists including myself were told to sit on the bed and wait for the secretive Konami announcement. Some 30 minutes later Tomm Hulett, former Konami employee and Silent Hill series producer crawled out from under the bed–much to our terror–and screamed. Except this wasn't that Tomm Hulett that I had knew, something about his appearance was off. He did not blink and his voice was different. He then spoke in an off-American accent about how Konami has asked him to revive Silent Hill. Of course we were all confused as Hulett had left Konami in favor of employment at WarForward. With unblinking eyes, fake-Hulett sat down across from the bed in which us journalists sat with unease.
After 60 quiet seconds that felt like minutes, the perplexing figure spoke: "Silent Hill". He then removed his face, revealing the smiling father of the Metal Gear series–my stomach turned as I noted the material of his mask did not resemble rubber. Hideo Kojima slowly looked toward the ceiling and laughed.
Some time later a television was brought into the room with the familiar Silent Hill logo. A man came along with the television and he began the demonstration as Kojima sat in his chair, unwavering and with the focus of a tiger approaching its prey. The presentation revealed that the Silent Hill game Kojima was showing was a reboot of the series, a fresh start. The presenter spoke to use with a paced speech as though he was translating the Japanese developer's words. But Kojima did not speak. It was an odd way to announce a game but so is Kojima's method.
Despite the confusing announcement, what I saw of Silent Hill looks amazing. That 1 minute of gameplay changed my life. Finally Silent Hill is back in Japan where it belongs. With Hideo Kojima directing and writing the game, Silent Hill is surely saved. Sadly, no digital screenshots were given to the press as Kojima wanted to release them by mailing printouts to the press. They only content given to us was a picture David Hayter, the star of the game. Expect Silent Hill to release in early 2014, after Metal Gear Solid 5.