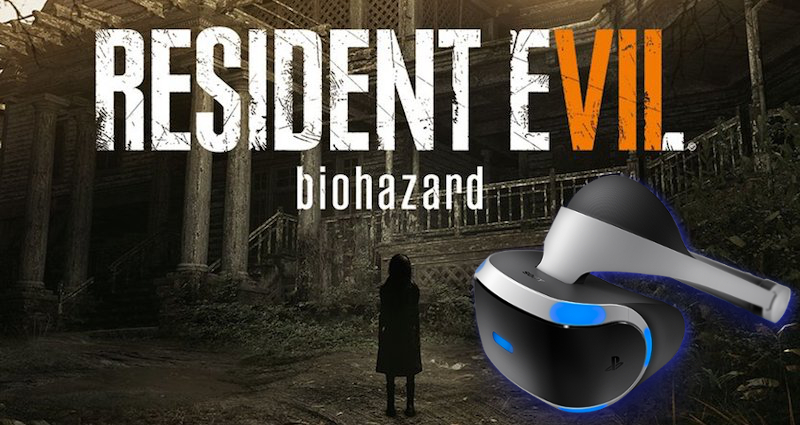 Resident Evil 7 is a thing that exists, guys. Not only did Capcom surprise everyone with the unveiling of a completely different take on the series, but they also followed in the footsteps of Kojima Productions and released a playable teaser to whet our appetites until release. The Resident Evil 7: Beginning Hour demo is available now for all at home, but on the E3 show floor Capcom made the demo available with the soon-to-release PlayStation VR headset. How does the new Resident Evil play in VR? Let me tell you.
This being my first time with the PlayStation VR, I wasn't sure what kind of VR quality to expect from the device. At PAX East, I had my first eyes-on experience with the HTC Vive, and earlier this week I tried the Oculus Rift as well. For starters, the PSVR is pretty big in comparison to the other leading headsets, with some extra bulk on the back for the rear lights. Putting the headset on required some effort as the back piece is designed to fit tightly to your head. Adjusting the focus is relegated to positioning the angle of the headset on your face, tightening its grip and adjusting the distance of the lenses. After finagling for a minute, I had a satisfactory image for my Resident Evil 7 demo.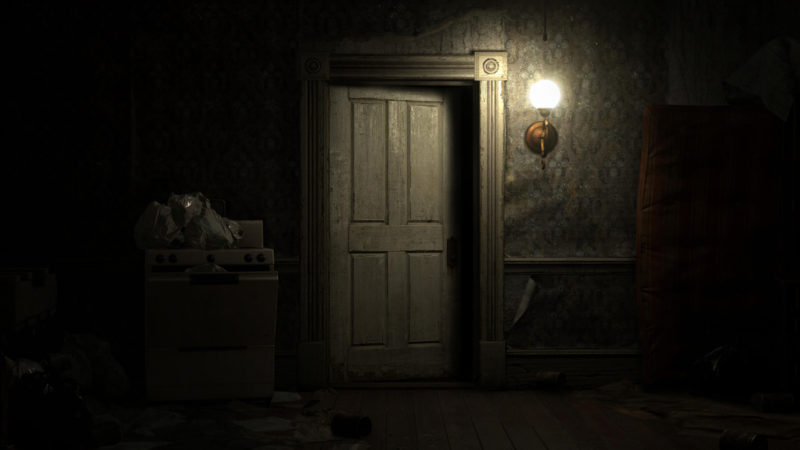 Resident Evil 7 can be played completely in VR, but I'm not sure if I'd like to do so, at least on PlayStation 4. While the game's lighting and textures don't appear to suffer when in VR, the game is possibly displayed in a reduced internal resolution and features heavy aliasing. Objects and characters are jagged and ever so slightly shimmery around the edges. When compared to the game's non-VR image quality, it's hard to imagine playing the full release game on the current PlayStation 4 hardware in VR, comfortably. We'll have to wait and see how the VR mode looks and feels when the game hits PC with possible Oculus and Vive support, which has yet to be confirmed.
It's worth mentioning, though, that the responsiveness of PSVR is pretty darn good, possibly better than that of the Oculus. To soak up the atmosphere as best as I could, I examined things very closely by moving my head toward or over environmental objects and the home's macabre decorations. When a creepy figure passed a doorway, I approached it slowly and peered around the corner, evoking a mix of feelings – excitement, curiosity, and dread. A Resident Evil game made me feel those things. Isn't that wonderful? The solid tracking of the PSVR headset contributed immensely to the VR horror experience I've so desired, allowing me to feel properly placed in this evil residence.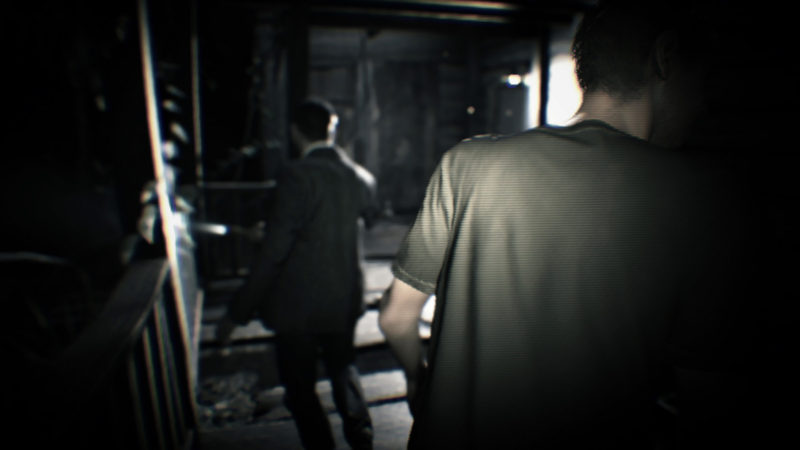 Despite my grievances with the image quality, being placed smack dab into a decrepit home filled with unsettling details was an incredible feeling. My overall time with VR is limited, but I'm thrilled that so far one of my first (and best) horror demos happens to be from a classic survival horror IP that's attempting to reclaim its fame. Simply embracing VR is a good sign, one that means Capcom is aiming to innovate again, but more importantly, their implementation of VR successfully elevates the horror to heights not found in the series for a very long time. I can't wait to get my hands and eyes on the full game.