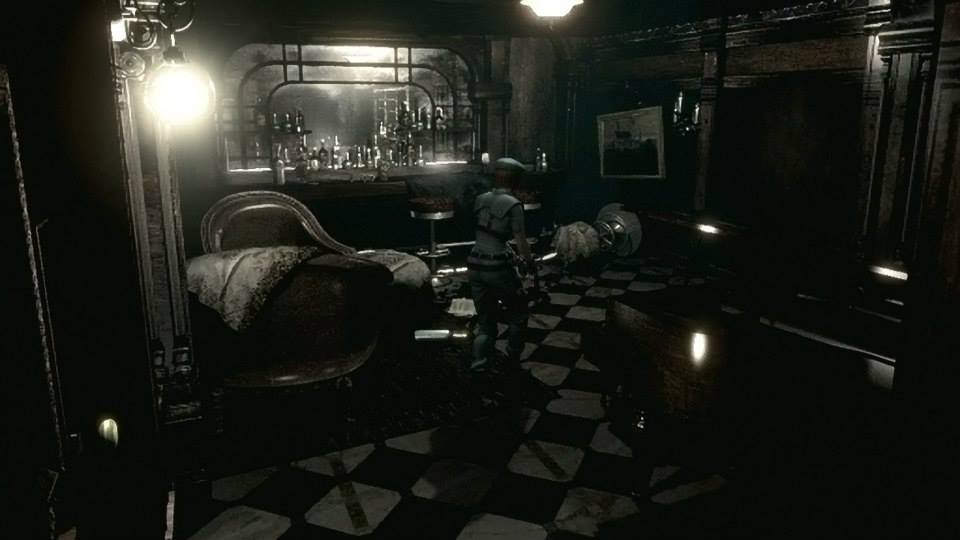 2015 will be an interesting year for Resident Evil fans, especially longtime ones who have been desperately waiting for the series to return to its roots, or at least make a hard attempt to. In early 2015, we'll get a remastered HD edition of the beloved Resident Evil Remake along with Resident Evil Revelations 2. Both games bring with them a more traditional, horror-oriented Resident Evil experience. And sales of both could go a long way to determine how Capcom could approach the series moving forward. So, then, which game are you guys looking forward to the most?
Let's start with the episodic Revelations 2, set to land on the PlayStation 3, PlayStation 4, Xbox 360, Xbox One, and PC initially as digital downloads. The original Revelations was an amazing game, and it succeeded in providing the modern Resident Evil style infused with some classic horror elements. It wasn't outright scary, but the game certainly felt like a nice throwback to our time spent in the Spencer estate. Revelations 2 looks to continue that trend established originally on the 3DS. While still surrounded by water, we're now in a mysterious island located in the middle of nowhere. Claire finds herself in a prison (sound familiar?) and soon finds Barry's daughter, Moira. The two women had been celebrating Ms. Burton's induction into TerraSave, before all hell broke loose. A mysterious woman taunts Claire and Moira as they traverse the creepy grounds of the prison, referring to the bracelets the ladies are wearing, which change color in accordance to their fear level.
I went hands-on with the game at NYCC and came away quite pleased. The controls were smooth and felt more fluid, with Claire being a much more agile character than previous playable protagonists (well, minus Jake for obvious reasons). From her free-moving dodge to her ability to stealthily crouch though the environment (calves of steel!), Claire's return to the spotlight definitely feels good to control. Controlling Moira, with a returning partner feature akin to Zero, is also a joy. Refusing to wield firearms due to a tragic event from her past, Moira is able to use a crowbar and her trusty flashlight. When you switch to her and use the flashlight, she serves as an updated version of the genesis scanner from the first Revelations, revealing hidden items like herbs, ammo and other goodies. The crowbar then serves as not only a tool to get through certain blocked areas, but also as a neat exclamation mark to combat with the Afflicted. You can use it to finish off foes in beautiful gory fashion. Or you can choose to be a little easy on the enemies and just blind them with your flashlight, leaving them open for a blast from Claire's gun.
Like I mentioned in my preview, at first I wasn't too enamored by the Afflicted, especially after we learned that they weren't exactly BOWs. Well, that initial dislike for them quickly went away when I was confronted by them in the demo. They're terrifying foes and their grotesque appearance definitely alludes to how sick the island they've been imprisoned in is. They're definitely called what they are for a reason, and I can't wait to see how enemies later on in the game will look and behave. Though I must admit, I was disappointed by the lack of zombies, especially after they were so heavily teased by the game's concept trailer. But, hey, who knows, maybe the shambling dead could make an appearance later on during Ms. Redfield and Ms. Burton's tour of the eerie island, especially since the prison is but one of the various environments you'll get to explore.
Now we move on to the HD Remake. What more can be said about the base game? It beautifully recreated the original PlayStation classic that started it all, resulting in one of the (to this day) scariest survival horror games. The setting is also one of the best you'll find in the genre. And it has now received a wonderful bath in HD visuals with this new edition. Breaking its former exclusivity with Nintendo, the Remake comes to the PlayStation 3, PlayStation 4, Xbox 360, Xbox One, and PC with not just new visuals and a new aspect ratio, but also a new camera system and even a new way to play.
No need to fret, Remake HD retains the cinematic fixed camera angles of the original release, but now, to accommodate modern displays, the camera scrolls along with your character's position. It's a neat addition that doesn't really sacrifice what made the scene transitions so seamless in the past. And if you prefer to not have this new scrolling feature, you can always opt to switch back to the 4:3 ratio (and embrace that black bars!) for that ultimate, faithful look. The same applies to the controls. In Remake HD, you have the ability to use controls that feel more like what a modern game should feel, which means moving the analog stick in a certain direction will actually translate to the character moving in the same. Personally, I'm glad it's an optional feature since I'll continue to stick with the classic tank controls. I also like how you can pretty much play with both at will since (when modern controls are selected) you can use the new controls with the stick and reserve the d-pad for the classic controls. Everyone wins!
And fans of the series' classic horror style can certainly be winners if both Remake HD and Revelations 2 end up being successful commercially and amongst critics. So far, all signs paint a positive picture for both 2015 titles, but who knows what the rest of Revelations 2 offers outside of the prison. I'll remain hopeful and look forward to even more dread-inducing settings like what I played at NYCC. And Remake HD is…well…Remake HD. It's a more beautiful version of an amazing survival horror masterpiece and I really do hope it gets outstanding sales figures that could hopefully translate to a potential Resident Evil 2 remake down the road. We'll see!
Which game are you looking forward to the most? Sound off in the comments below!
–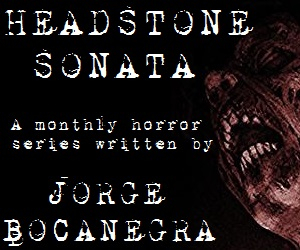 Click the banner above to check out my new monthly series of short stories on Amazon! It's available now for all Kindle devices. Leave a short review on its page and you can be entered into an upcoming giveaway!