Resident Evil's 15th Anniversary
We've been counting down since the beginning of the month, and the day has finally arrived.  The Resident Evil franchise celebrates its 15th anniversary March 22, 2011.  It's almost hard to believe that it was 15 years ago the world first discovered what a Jill Sandwich was, or got a little anxious every time they walked by an innocuous hall window.
What's more, it was 15 years ago today that gamers first felt what it was like to be really scared by a video game.  Every gamer knows that feeling, when the game starts to get under your skin.  You're draining through bullets and and you're fresh out of herbs.  And then you hear the shuffling of footsteps just offscreen.  Yep, we all know that feeling.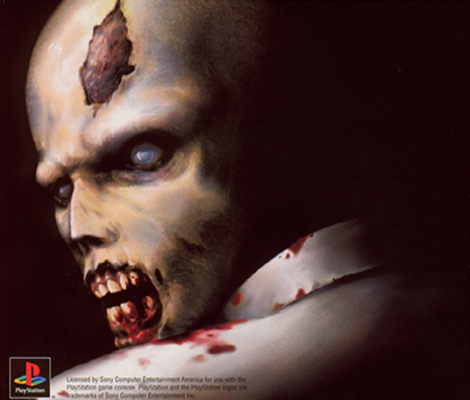 Resident Evil wasn't the first game of its kind, but it was the first game to put Survival Horror on the map.  It re-defined what we thought we knew about games and still continues to be a trailblazer in the industry.
Many of the staff at RoH hail from Resident Evil Horror, a site dedicated to none-other than Resident Evil.  And to say that we're fans would probably be a bit of an understatement.  We're as in love with the game today as we were when we first picked up a controller and fought our way through the streets of Raccoon.  We're absolutely stoked that one of our favourite franchises has had the staying power not commonly found in the industry.  It's rare that a series lasts as long as Resident Evil has without becoming as dead as the game's antagonists.  So here's to another 15 years at the top!
RoH has been dishing out some special articles for the occasion, too. Click here to see links to all of our Resident Evil 15th Anniversary articles!  While you're at it, check out our extensive Resident Evil in-depth section to re-live all things Resident Evil!  We know that you've all got some fond memories of your favourite RE game as well.  Let us know what you think, and thanks for being a fan!
–Rely on Horror Staff