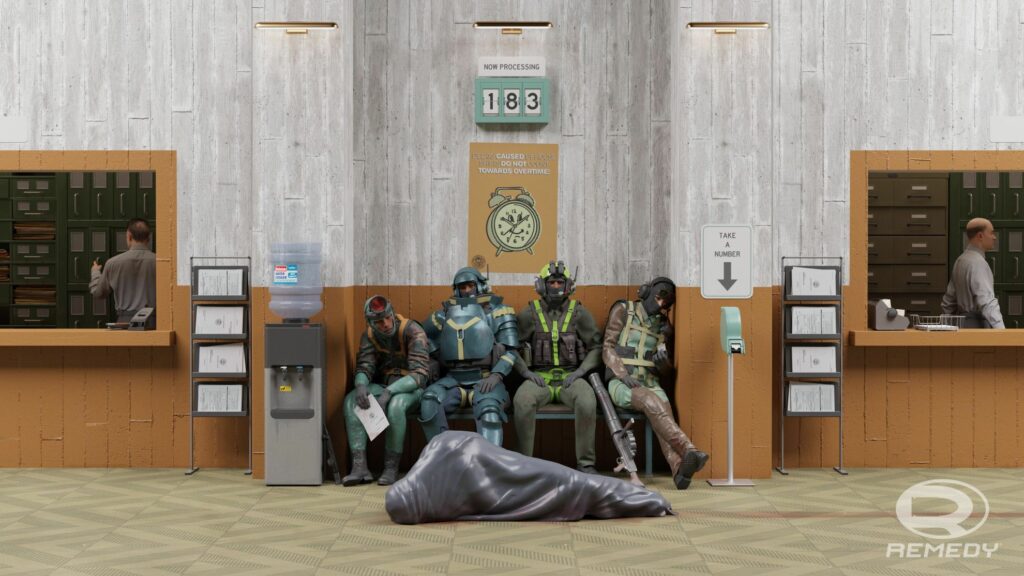 Remedy Entertainment announced today that they have signed a co-publishing and development agreement with 505 Games for a multiplayer spin-off game of their mind-bending action-adventure game Control. The deal will see developer Remedy and publisher 505 Games (a subsidiary of Digital Bros Group) co-publish and develop a new 4-player cooperative PvE (player vs. environment) game, codenamed Condor.
Condor will be a spin-off of Control, which was originally released in 2019. The new game will be built on Remedy's proprietary Northlight® engine and tools.
According to investors sections of Remedy's website, co-CEOs of Digital Bros Group, Rami and Raffi Galante said:
We are excited to continue and further expand our collaboration with Remedy. With over 2 million copies sold and revenue exceeding EUR 70 million, Control is an extremely successful game. As a multiplayer game, Condor has the potential to engage the gaming community in the long run, contributing to 505 Games' product revenue stream longer than traditional games.
505 Games and Remedy Entertainment have outlined extensive collaboration terms to further expand the Control franchise with a bigger-budget Control-game, to be agreed in more detail in the future. CEO of Remedy Entertainment, Tero Virtala, said:
We have successfully collaborated with 505 Games for over four years and have both become stronger in our respective fields. We are happy to extend and deepen our partnership. This new agreement supports Remedy's aims to expand our games into long-term franchises, create benchmark-setting games, strengthen our commercial capabilities and collaborate with great partners with whom we can succeed together.
In addition to sharing a new piece of concept art for Condor (which can be seen above), Game Director of the Control franchise, Mikael Kasurinen addressed the new deal and elaborated further on the future of Control.
Control is first and foremost a world, a place for multitudes of stories, events, and characters. A place where unexpected, strange, and extraordinary things occur. We kicked it off with Jesse's entry into the Oldest House, but there is more to this world.

Yes, Remedy as a studio has made single-player experiences for over 25 years. But we are also avid fans of multiplayer games. There are worlds and experiences that you can access collectively, with your friends, and they can shine as brightly as any single-player experience does. We get that there is going to be skepticism about multiplayer. But I believe we can create shared experiences without compromising the unique DNA of who we are, or the stories we want to tell.

It is going to be a long time before we show off these projects. I'm going back to the lab for a while, but don't worry, there are other Remedy experiences coming from our studio that I know you will love.
The full press release can be read here.
While this may not necessarily be the news that fans of the Control and Alan Wake games were expecting, it's nevertheless a substantial step forward for Remedy as a developer and an opportunity to grow its brand. They'll have a chance to strengthen their creative muscle since, up until now, they've never developed a multiplayer title before.
Condor is currently set to release on PC, PlayStation 5, and Xbox Series X|S. No release date has yet been set.