Rely On Horror & Boss Dungeon present 'Scarity': a 48+ hour charity Resident Evil livestream event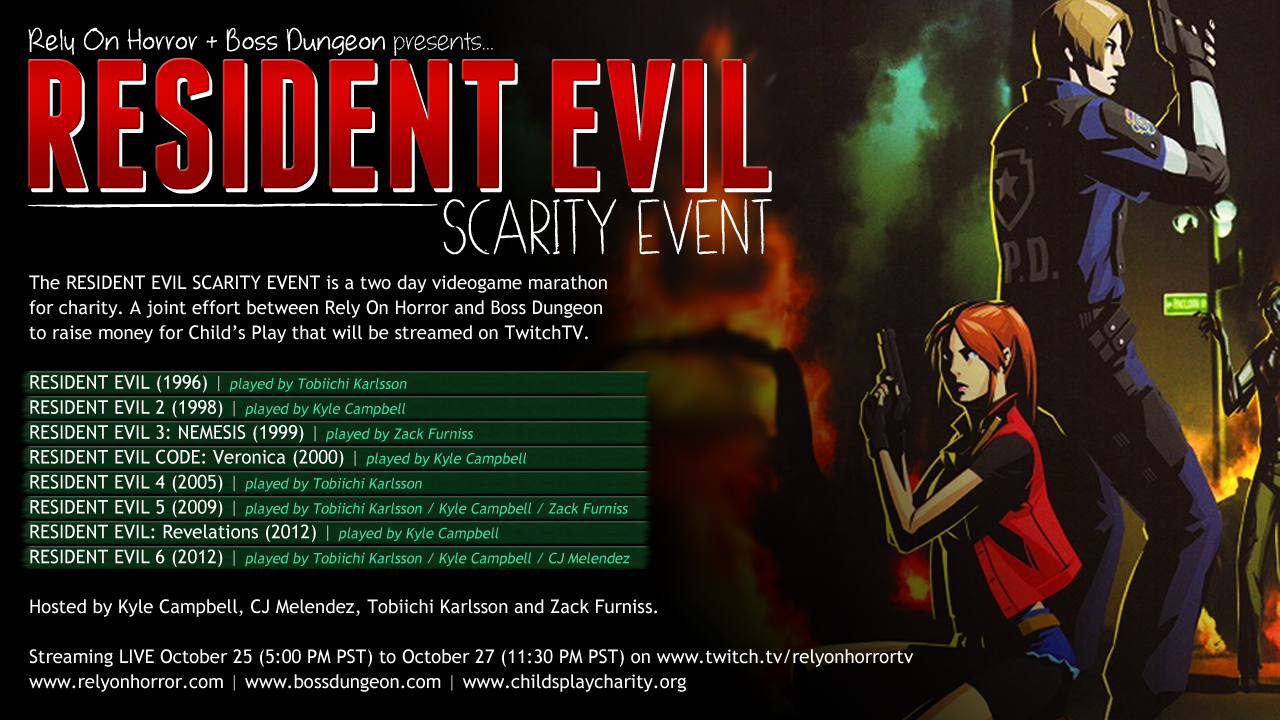 (Click image for full poster) We've been planning something big for this Halloween, and it's finally about to come into fruition. In a co-promoted livestream event between Rely On Horror and Boss Dungeon we present: Scarity: a 48+ hour charity event where we plan to play through the Resident Evil franchise over on Twitch.tv. All proceeds will go toward the Child's Play charity for sick and hospitalized children. We will be playing through most of the mainline Resident Evil's games, including:
Resident Evil
Resident Evil 2
Resident Evil 3: Nemesis
Resident Evil CODE: Veronica X
Resident Evil 4
Resident Evil 5
Resident Evil: Revelations
Resident Evil 6
Update 1: Below you will find the donation widget. Once the event is fully approved it will become accessible.


The livestream will begin on October 25th at 5PM PST, and will conclude on October 27th at 11:30PM PST at the latest. The entire event will be streamed from Rely On Horror's Twitch.tv channel, so best to subscribe now so you know when it's all happening! We will be updating this page as time goes on with more details–specifically guests we plan on having joining us on stream, how you can donate, and what to expect during the course of the livestream.