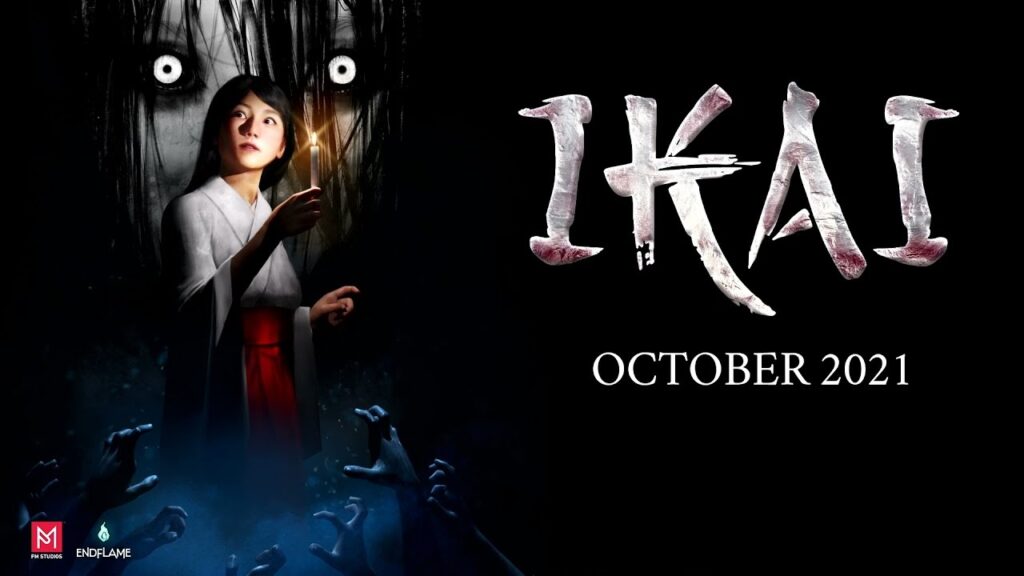 Developed by Endflame, a small indie studio based in Barcelona, Ikai is a first-person psychological horror game that draws inspiration from Japanese folklore.
Set in Japan's feudal era, you take on the role of a priestess of a shrine struggling to defeat the spirits of her past and her present. Her survival depends on writing protective seals on time with brush and ink and being as silent as possible, so as not to disturb the evil monsters, ghosts, and spirits that have been set loose.
Per the developer:
Fear and anxiety prevail after the darkest tales from Japanese folklore come to life in this first-person psychological horror game.

The blood-stained leaves were the first evidence of chaos. The shrine's bell screams for help, but it is no longer a sacred place. All Gods have gone, giving way to monsters, ghosts and spirits. You, the perfect priestess, had the onus to protect it, yet did quite the opposite.

Ikai embodies the spirit of the classical psychological horror genre with a defenseless main character incapable of attacking the evil creatures. However, it explores a new sense of horror by making the player face the threats directly nor fleeing neither attacking.
Drawing elements from past Japanese horror titles like Fatal Frame and Kuon, Ikai looks to continue the tradition of combining the folklore and ghost stories from Eastern culture and weaving them into a dynamic and creepy gameplay loop.
Ikai is currently in the Beta stage. The full game will come out in October 2021 for PC, PS4, PS5, and Nintendo Switch. You can check out the new Ikai Announcement Trailer below.