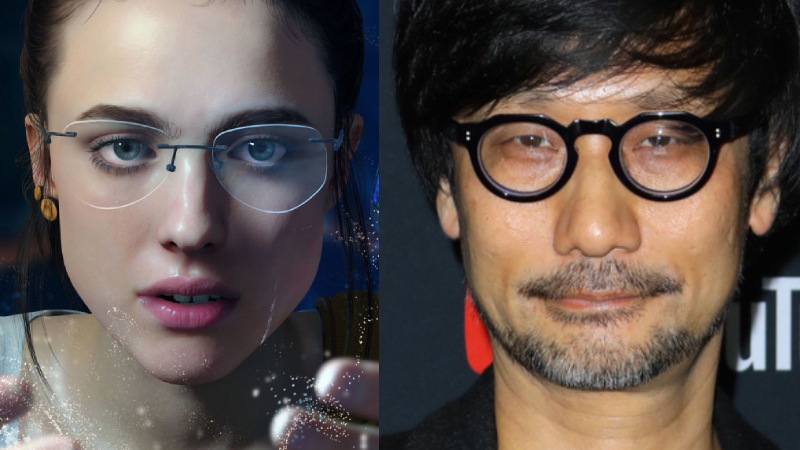 Update: It looks like there's some validity to this report, as Tom Henderson recently posted on his Twitter account saying that Kojima Productions has asked him to take down his original post.
Kojima Productions has since reached out after the publication of this article via email to ask for its removal.

I have denied the request.

— Tom Henderson (@_Tom_Henderson_) June 7, 2022
Via Bloody Disgusting, Tom Henderson of Try Hard Guides revealed today that he has allegedly received early footage of a new horror game being developed by Kojima Productions named Overdose.
In his article, Henderson says that the footage was sent to him, "under the request of anonymity (and) seems to show Mama from Death Stranding wearing a blue dress. The game, however, does not appear to be Death Stranding 2 and just features the actress who portrayed Mama, Margaret Qualley."
Kojima's Horror Game is currently dubbed "Overdose"

My report via @TryHardGuides https://t.co/tmjCBgkDhU

— Tom Henderson (@_Tom_Henderson_) June 7, 2022
According to Henderson:
Footage shows the character walking through dark corridors with a flashlight in third-person, but it's been suggested that the game can be played in first-person too. A jump scare at the end of the footage shows "GAMEOVER" followed by "A Hideo Kojima Game"… "OVERDOSE."
In early 2021, Jeff Grubb of GamesBeat said that Kojima was in talks with Xbox to publish their next game. Nothing about the deal has been officially confirmed, but it does seem like an announcement is expected soon.
We may get a look at Overdose later this week at either Summer Games Fest or the Xbox and Bethesda showcase. We'll keep you posted on any updates as soon as they happen.