When you return to Raccoon City, will you protect or kill Leon?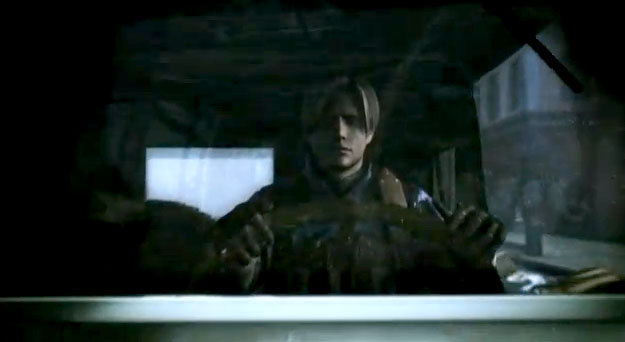 One of the first tidbits of factual information that came out initially for Slant Six's Resident Evil: Operation Raccoon City was the presence of a very surprising mission that could alter the entire history of Capcom's franchise. That mission was, as assigned to the USS team, to kill Leon S. Kennedy and any other survivors with the intentions to rid the city of any evidence that can link the outbreak back to Umbrella. Knowing the Leo-resembling hero, that's going to be easier said than done.
But fear not, because you will have a choice. You can either, as aforementioned, kill Leon or instead opt to protect him as he goes on about his adventure which made for one of the best survival horror titles in Resident Evil 2. So now the question is: What will you do? Now we also have knowledge that Operation Raccoon City isn't being considered canon to the overall series' lore; so killing Leon will just result in a one-off consequence that won't have any impact on the overall story fans have come to know.
But it will be interesting to see what kind of alternate Resident Evil universe Slant Six will spawn from such a fatal decision. Regardless, Slant Six could end up providing a very memorable romp through the now non-existant Raccoon City despite people's issues with the strong co-op focus. From visiting classic locales like the gas station from Resident Evil 3: Nemesis to the iconic RPD station from Resident EVil 2 and 3; Operation Raccoon City is shaping up to be a spin-off that could live up to fans expectations (especially those begging for a new Outbreak).