Resident Evil: Operation Raccoon City will have Spec-Ops campaign DLC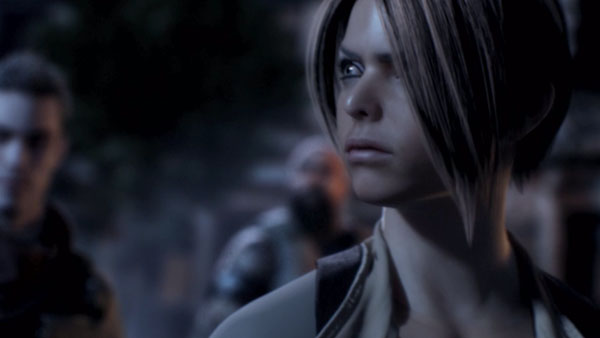 Remember that awesome Triple Impact trailer for Resident Evil: Operation Raccoon City? It introduced us to the game's Spec-Ops squad, giving us a look at the six soldiers in action. We got some crazy Licker-slaying action, and some intense gunfights leading up to the T-103 Tyrant's arrival. Basically, it was breath-taking. And guess what? Those guys are actually going to have their very own campaign.
As the 20 achievements below reveal, the Spec-Ops-centered campaign– serving as post-launch DLC– will be known as the "Echo Six Expansion Pack." And yeah, there's 20 achievements with this piece of DLC alone. It looks like players will be very busy even after they've seen the ending of the USS squad's tale.
Secret Achievement – Continue playing to unlock this secret achievement – 35G
Rocket Socket – Kill 5 enemies with a Rocket Launcher – 15G
Happy Trails – Complete By the Trail of Our Dead – 20G
Hot Pants – Complete I Now Know Why You Cry – 20G
Oh Yeah!!! – Complete Nothing is as it Seems – 20G
Boom Worse than Bite – 13 Bomb Dogs Detonated – 30G
Ticket to the Gun Show – As Tweed, use C4 to open door in Foundry – 25G
Ladies Night – Beat an Echo Six Expansion Pack mission with the 3 female characters in your party – 30G
Who needs Guns? – Complete an Echo Six Expansion Pack mission without killing anything with a gun – 30G
Bigger They Are – Complete Longest Yard – 20G
Leave no Dead Man Behind – Kill every zombie in the Park before leaving – 25G
Birth of an Abomination – Complete Root of All Evil – 20G
Derailed – Complete The Places We're Meant to Die – 20G
Tyranical – 5 Tyrants Slain – 15G
Burning Inside – Kill Another Player with Crucible in a Foundry Versus Match – 15G
Delivery Specialist – Deliver all 5 Virus Samples for your team in Dispatch's Biohazard Mode – 50G
Turret's Syndrome – Shut Down or Destroy 5 Turrets – 20G
Boys Club – Beat an Echo Six Expansion Pack mission with the 3 male characters in your party – 30G
Supernaut – 3 Super Tyrants Slain – 30G
Divided We Fall – Complete an Echo Six Expansion Pack mission with no human player incapacitated from death or infection – 30G