Reel Horror – September 12, 2011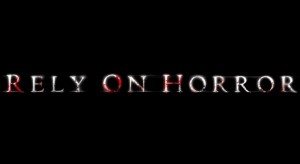 Latest Trailers and Clips:
http://www.youtube.com/watch?v=qn9YKaBH5Qk
http://www.youtube.com/watch?v=edXrkXh_c5M
http://www.youtube.com/watch?v=V7B__KkLCLM
Friday The 13th gets found footage treatment?
Shocktillyoudrop reports that the rumour floating around that a famous slasher series that would get a found footage refreshment would be none other than Friday the 13th.
ShockTillYouDrop:

"Last we heard, a sequel penned by Damian Shannon and Mark Swift had not yet been given the green light. Needless to say, I was surprised to hear that a follow-up was possibly being re-tooled to match the "found footage" fad that horror has been latching onto, especially after Apollo 18's dismal box office performance.

Brad Fuller at Platinum Dunes assured us today, however, that there is still no movement on any sort on sequel to Dunes' 2009 production. He would not confirm or deny the company was fielding ideas from other writers. "There's no other place I'd rather be than Crystal Lake right now,"he told us."
[REC] 3: Genesis opens March 30, 2012 in Spain
Bloody Disgusting reports that Paco Plaza's [REC] 3: Genesis has been given a March 30, 2012 Spanish release. While film details are still scarce, the teaser will be on its way this coming friday.
Original 'Resident Evil' cast member to return on 'Retribution'
Colin Salmon who originally starred as 'One' in the original Resident Evil film posted on twitter last September 9 that he will be appearing in the fifth entry Resident Evil: Retribution.
"Confirmed I will be shooting new Resident Evil movie. Paul Anderson has written an amazing script"
Watch an Exclusive Clip for 'The Thing'!
MTV released an exclusive look for 'The Thing' prequel, you can also read an interview with star Mary Elizabeth Winstead.