Outlast: Whistleblower DLC announced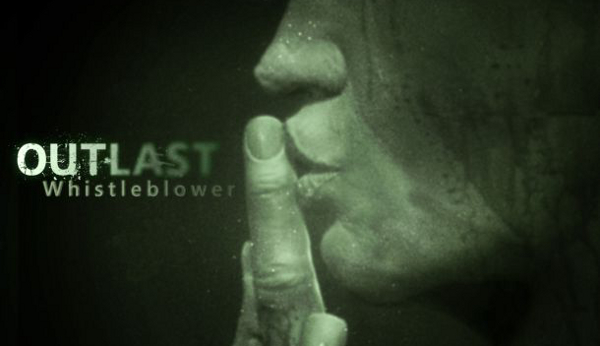 IGN has revealed what I've been waiting eagerly to hear: details on Outlast's DLC. Entitled Outlast: Whistleblower, the upcoming content will follow a new protagonist through the events shortly before the outbreak of violence and scary things at Mount Massive Asylum. If you remember the tip that alerted Miles to the strange shenanigans at Mount Massive, it's by the very same whistleblower that the DLC will star.
Outlast: Whistleblower will feature new maps, new characters, and the opportunity to see "the cruel experiments that led to the events in the original game." The content is also said to explore the "dark history" behind the Murkoff Corporation. Goodie!
Outlast: Whistleblower currently does not have a release date or price, but IGN reports that we'll hear some new details within the coming weeks.
[Source]