Outlast has received Hard and Nightmare difficulties in new update (Update: Devs tease surprise)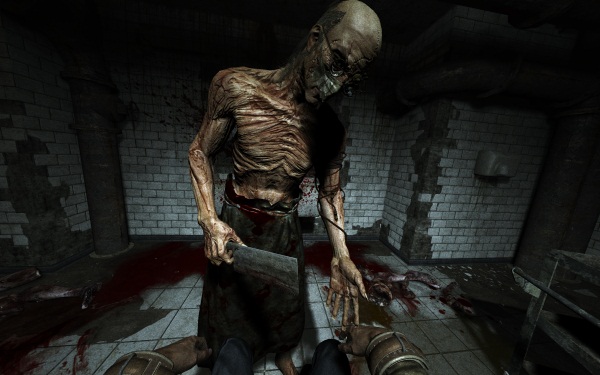 Outlast, one of my favorite games of the year, will be receiving two new difficulty modes in an upcoming patch. Developer Red Barrels has announced that Hard and Nightmare difficulties will be included in the upcoming patch, as well as improvements to the struggle mechanic. General optimizations as well as the option to disable motion blur and on-screen prompts have also been added.
New difficulties sound great. Unless the new difficulties ramp up the speed at which enemies can chase after you, I don't imagine much of a problem as long as you continue to remain stealthy. I guess I'll find out when I install the patch later today. According to Red Barrels, it's available now.
Now all we need is some new story content. Oh how I would love to see my best buddy, Dr. Trager again. He's so dreamy.
Update: Along with the patch announcement has come a new teaser from the official Outlast Facebook page with the following statement: "We have a surprise for all players. Coming soon! #OUTLAST". Could this be a hint at more Outlast? DLC? I'm beyond excited! Anyone else jumping up and down?
[Source]