New Castlevania: Lords of Shadow 2 footage showcases the fabulous Toy Maker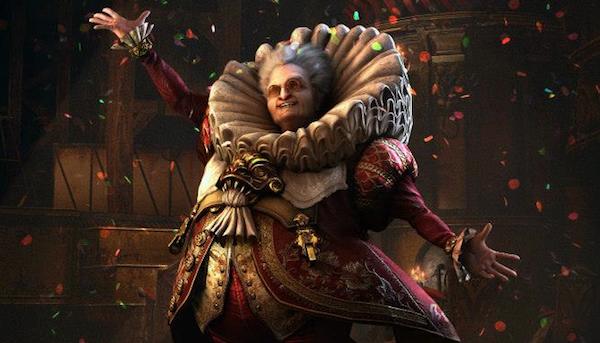 Only a few weeks remain until the February 25th release of the game I've been looking forward to for more than three years: Castlevania: Lords of Shadow 2. The grand finale to MercurySteam's epic Castlevania trilogy is already shaping up to be an amazing entry in the storied franchise, putting players in the role of Dracula himself. The entire trilogy has been about his tragic tale, with Mirror of Fate (the middle child), showing Dracula and his power from the perspective of his descendants, the Belmonts. It's been a memorable story across both the original Lords of Shadow and Mirror of Fate, and I can't wait to see how it all ends.
But Dracula isn't the only tragic character in this series. Toy Maker is also one to have suffered a pretty dire past. He was briefly shown in Mirror of Fate and now he's going to play a more substantial role in Lords of Shadow 2. Hell, he looks like he'll offer players one hell of an intense boss fight. Just check out the footage below to see what I mean (which I described back in my preview of the game). Also, there's a horde of new images (concept art and screenshots) to give you a taste of what type of baddie we're dealing with here. So fabulous!
[nggallery id=153]