Friday the 13th Gets Free Emote and Map Variant DLC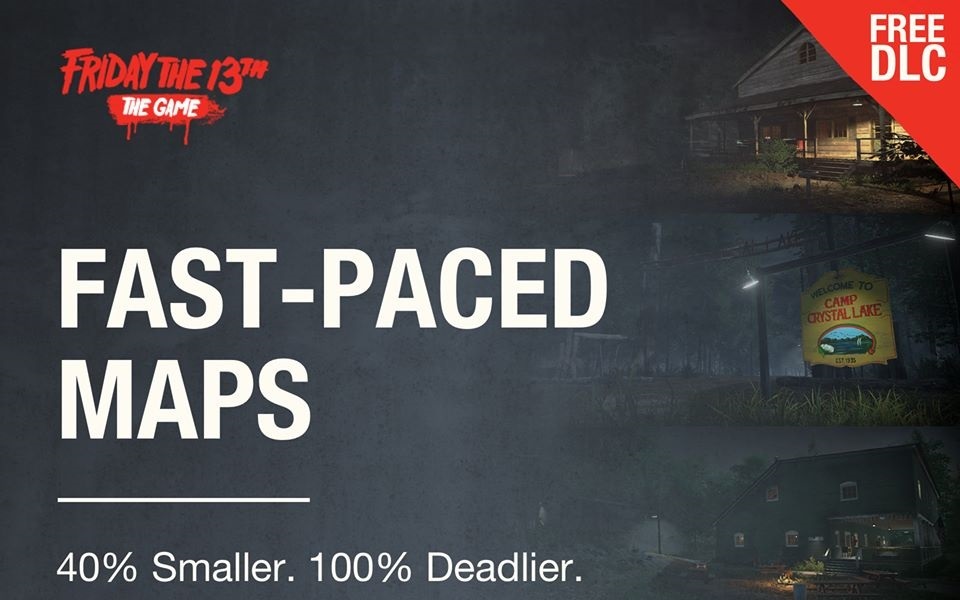 With some of the major technical issues behind them, Illfonic and Gun Media have started to look ahead at new content for Friday the 13th: The Game. While today's newly revealed DLC isn't crazy substantial, it will all be free.
First of all, eight new counselor emotes will be available for use during play. You've got your thumbs up, your "bring it on"s and your "no"s (as seen in this gif).
Secondly, and most interestingly, three map variants of existing maps Camp Crystal Lake, Packanack Lodge and Higgins Haven are coming, each 40% smaller. Ostensibly, this allows for matches to be completed more quickly and also be more challenging. The team says this content is just part of a couple of things currently being worked on. Here's hoping it keeps on coming.
[Source]