Dead Space 2: Future DLC will depend on "people's appetite"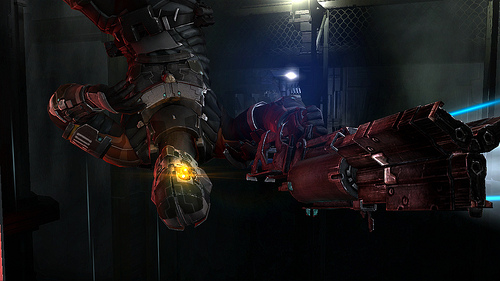 Tomorrow (March 1st) will see the release of 'Severed', a brand new piece of single-player DLC that brings 2 new chapters to the already amazing Dead Space 2 campaign. Priced at $6.99 fans will be able to continue the story of Dead Space: Extraction's Gabe and Lexine as they're facing an all too familiar threat on the Sprawl.
Fans of Extraction will definitely want to experience the next part of Gabe and Lexine's story and learn about how they ended up together and on the Sprawl. On top of fleshing out both characters, the DLC's 2 chapters promises to deliver "a few twists and turns" throughout its self-contained plot.
But what happens post-Severed? Will we see anymore DLC for the game that will expand the story? According to the game's executive producer, Steve Papoutsis: "We'll see what people want,". He goes on to state: "It depends on people's appetite.".
We'll keep you posted with the latest Dead Space news. And don't forget to download 'Severed' tomorrow when it hits the PSN and XBLA for $6.99.
[Source]