E3: ZombiU press release gives insight on the game; it's a sequel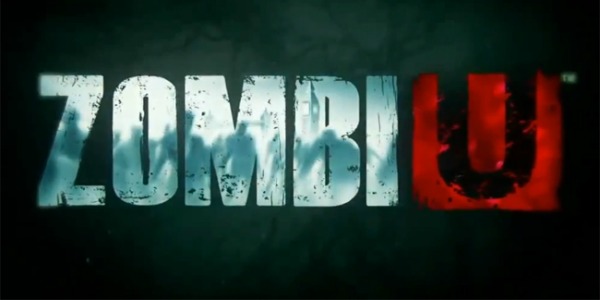 Earlier today, we reported on a Wii U exclusive zombie game by Ubisoft. We only had a teaser trailer, and no actual information on the game. We did a little sleuthing and quickly found that the title Zombi is actually the name of Ubisoft's first ever video game, released in 1986 when the company was founded. You can read more about that game on Wikipedia. However, an official press release was silently released for the game this evening.
LOS ANGELES — June 4, 2012 — Today, at the Electronic Entertainment Expo (E3), Ubisoft challenged gamers to find out how long they can survive in the dilapidated, infected world of ZombiU – a new survival-horror shooter that will be released exclusively for Nintendo's Wii UTM. ZombiU headlines a group of eight titles from Ubisoft that will be available for the Nintendo Wii UTM.

Developed by Ubisoft Montpellier, the studio behind critically acclaimed titles like From DustTM, Beyond Good & Evil® and Ghost Recon Advanced Warfighter®, ZombiU puts players in the middle of London circa 2012, where an outbreak has infected the population, destroying their humanity and turning them into mindless monsters preying on the flesh of the few remaining survivors. This fear-fueled first-person shooter takes all the terror, chaos and tension found in the best of the horror genre and adds original interactive elements, including a unique death mechanic that puts players in the body of a different survivor each time they die, allowing them to track and take down their old, infected characters, recover their equipment and see if they can stay alive just a little bit longer this time.

ZombiU showcases the innovative features of the Nintendo Wii UTM GamePad and creates new game experiences not possible on other consoles. The Nintendo Wii UTM GamePad serves as the player's ultimate survival kit, called the "Bug Out Bag." The Bug Out Bag is a backpack containing all the maps, tools, weapons and supplies that players can scavenge from the limited resources available in the devastated cityscape. ZombiU also uses the Nintendo Wii UTM GamePad's touch screen, gyroscope and camera to create a tactile connection between gamers and the in-game world. Finally, ZombiU features a distinctive multiplayer adversarial mode that allows one player to take on the role of "Zombie Master," spawning and controlling enemies from a top-down view on the Nintendo Wii UTM GamePad while the second player fights for survival on the big screen in first-person shooter view with the Nintendo Wii UTM Pro controller.

"ZombiU is a dark and daunting game that gamers will love to play again and again," said Guillaume Brunier, producer at Ubisoft. "ZombiU takes advantage of the Nintendo Wii U's one-of-a-kind capabilities and will be a launch title that every gamer will want to sink their teeth into."

For more information on ZombiU, please visit the official ZombiU website (www.zombiu.com) and facebook.com/zombiugame

ZombiU also can be pre-ordered at UBIShop® by visiting: www.ubishop.com/zombiu
At this time, none of the links work. The press release was done so via small-scale sites, so it may have been leaked earlier than scheduled.
Quite intriguing. This could turn out to be a very interesting take on survival and zombie games, both in a single player and multiplayer sense. We'll bring you more news as it develops on this title.