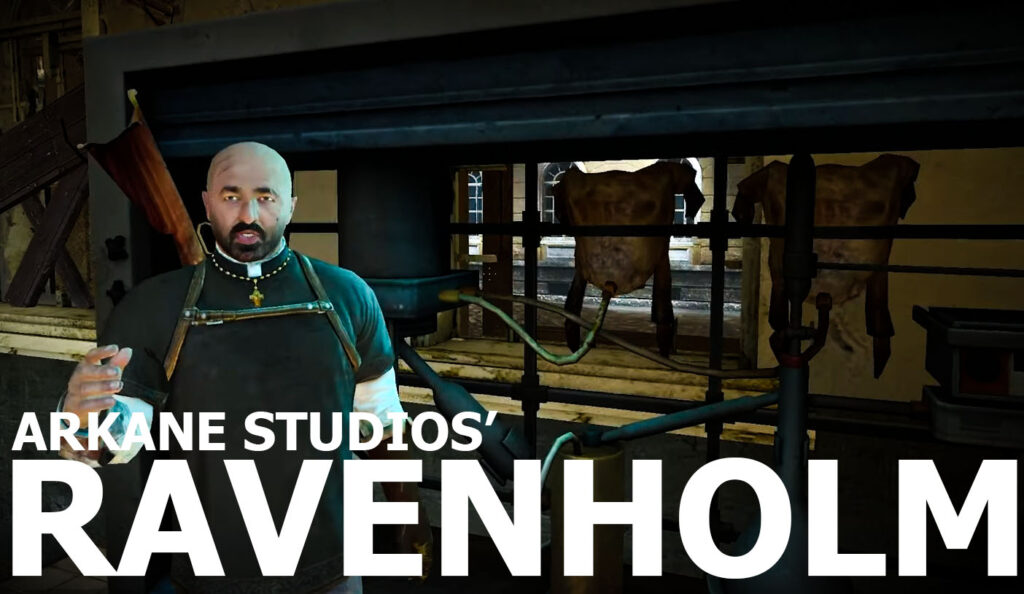 We don't go to Ravenholm, or so we thought, until today. New footage has just appeared of the canceled Half-Life 2 spin-off developed by Arkane Studios.
In 2020, Noclip, a Patreon-funded YouTube channel dedicated to making documentaries about video games and their development, produced a video exploring the untold history of Arkane Studios, the developer behind such titles as Dark Messiah, Dishonored, and 2017's Prey reboot. The big surprise was that Noclip had been given exclusive access to one of Arkane's most secretive projects of all time, the fabled Ravenholm; a game set in the eponymous, nightmarish city of the Half-Life 2 universe.
In the documentary, a 15-minute-long section of the game was shown. Noclip founder Danny O'Dwyer stated several times that eventually, they would want to release all of the captured gameplay they had, so the world could experience it.
That wait has now come to an end, as earlier today Noclip published over 60 minutes of Ravenholm gameplay for everyone to behold and subsequently lament its demise all over again.
O'Dwyer pointed out the following to bear in mind while watching the footage:
It's important to understand that everything you're about to see is from an incomplete game. Meaning that a lot of stuff is going to be missing and even much of the content. Everything that's here is either an early pass or placeholder. So elements like art, animations, gameplay, level design, even voice work were likely to go through further changes. The most important thing to remember is that this gameplay was not created with public consumption as that goal.
You can check out the 1-hour and 4-minute-long Ravenholm footage in the video below.