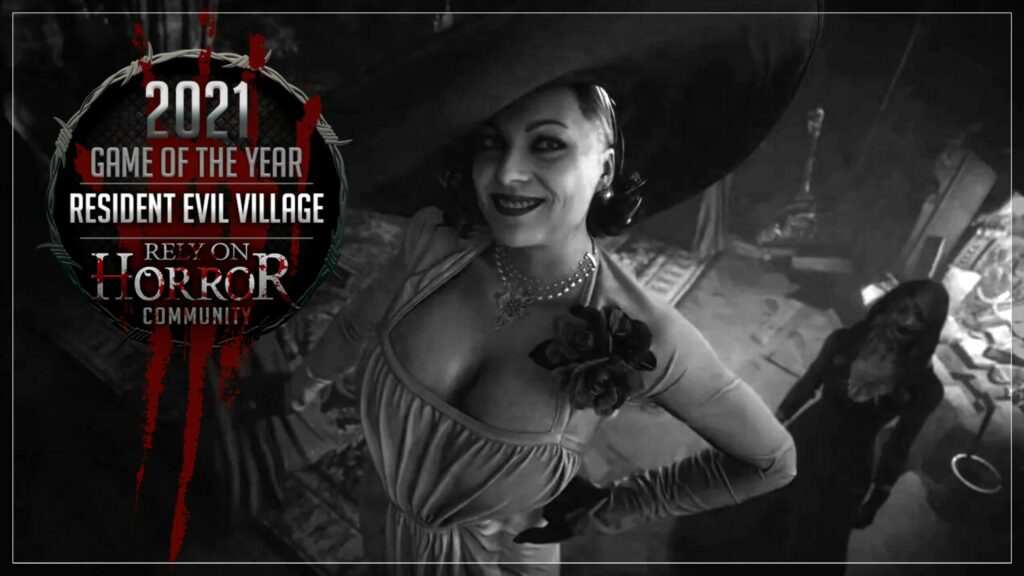 The votes are in! The Rely on Horror community and fans around the world have voted Resident Evil Village as our 2021 Community Game of the Year!
Resident Evil Village received 56.3% of the votes in our community poll, while Tormented Souls came in second with 12.5% of the votes and The Medium came in third with 7.8%. To view a complete breakdown of the community poll, you can see the previous responses here.
Below we have also included our Community Game of the Year award badge as designed by the talented Whitney Chavis.
If you voted for a different game or want to tell us why you voted for Resident Evil Village, you may do so in the comments.