Rumor: Marvel Vs Capcom 4 To Be Announced At PSX
Oh, please, please let this one be true.
I'm not really a huge fan of fighting games – I'm terrible at Mortal Kombat and Tekken might as well be asking me trigonometry questions instead of button combos, but there's one series I've always been almost okay at – Marvel vs Capcom. I love this franchise, having played it even way back in the day as X-Men vs Street Fighter. The additions of Jill Valentine, Wesker, Nemesis, and my homeboy Phoneix Wright (Press The Witness for days, son!) only put icing on a series I already loved. Nothing beat playing MvC2 on Dreamcast at 2am back in the day (or annihilating both my opponent and the conjured Tyrant with my Rocket Launcher Hyper).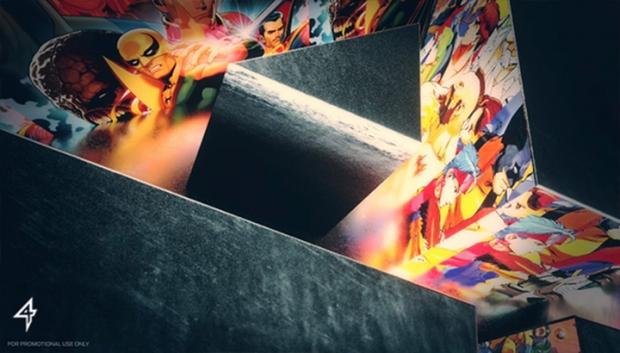 The series' latest entry, Ultimate Marvel vs Capcom 3, came out quite a while ago now, before even most of the Marvel Cinematic Universe kicked off, so I'm not surprised at the news that a fourth entry may be incoming. Leaked from a NeoGaf thread, a handful of images from a supposed announcement trailer for next week's PSX. There's no point in getting too excited just yet, as there's every chance all this is just an elaborate hoax. Ryota Niitsuma, MvC3's producer has also dispelled the rumor himself on Twitter, but you never know.
Thanks for keeping the love for the game going! I would love to make #mvc4, but nothing's happening on that front. RT @PG_Erdogan @JWonggg N

— Ryota Niitsuma (@Ryota_Niitsuma) September 27, 2016
In the meantime, we can all just sit quietly and cross our fingers. A lot has changed for Capcom since UMvC3 came out, and there's a whole new roster of monsters and heroes to choose from – Resident Evil in particular now has more modern versions of Leon, Claire, Barry, and Sherry to choose from as possible heroes, with awesome possibilities for monster characters in the forms of the Ustanak, and even Resident Evil 7's Jack Baker (Welcome to the Family would have to be a hyper combo, omg). There's also a few characters from Dead Rising to throw into the mix, like DR3's Nick Ramos, or even the more modern Frank from DR4. Who knows at this point, but we'll either update this post if there's no news on the 3-4, or make a whole new one with the announcement, if there is one.
[Source]