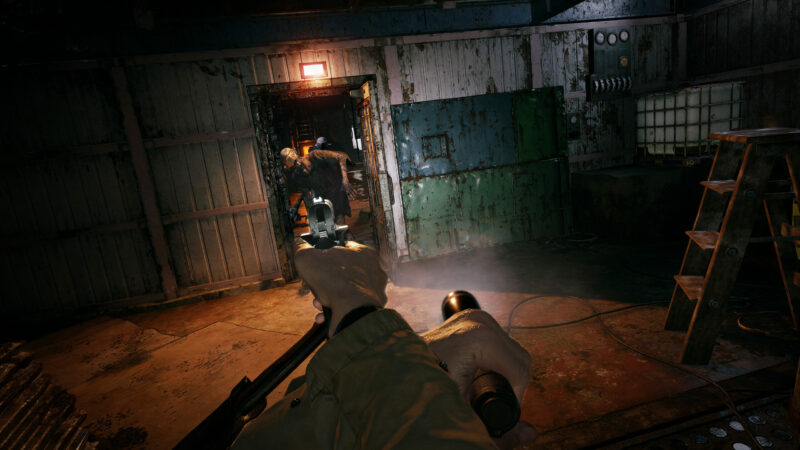 We're fast approaching two years since the Resident Evil Village, but that hasn't stopped the titanic title from receiving even more DLC, thanks today's launch of Resident Evil Village VR, exclusive to PSVR2. From Capcom's press release:
Resident Evil Village VR Mode dials up the intensity of the award-winning eighth core entry in the Resident Evil franchise. The DLC supports the full story campaign following Ethan Winters' harrowing journey to rescue Rose, his kidnapped daughter. This adventure is more thrilling than ever in virtual reality, as Resident Evil Village VR Mode takes full advantage of PlayStation VR2's advanced features to transport players directly into the village. Prepare to see this world straight through Ethan's eyes in stunning detail powered by the new headset's 4K HDR display and eye-tracking technology. The atmosphere is further enhanced by 3D audio effects that add texture to the environment and allow listeners to hear the horrors that lurk around every corner.

The experience is also tangibly more immersive with PlayStation VR2 Sense™ functionality. The new controllers enable players to interact with their surroundings like never before with natural motions that mirror Ethan's on-screen movements. These intuitive inputs include blocking enemy attacks by lifting Ethan's arms, reloading firearms with realistic actions, and exploring while holding up a map. Players can also dual-wield weapons, store and retrieve items inside Ethan's coat, and perform a range of other tactile gestures such as unlatching doors and healing wounds with medicine bottles.
Capcom also announced that the previously teased PSVR2 content for the upcoming Resident Evil 4 Remake has now entered full development, and that (just like Resident Evil Village VR) will be free DLC exclusive to the PS5 version of the game. It still isn't clear whether this DLC will be the entire game in VR (like Village), or if it will just be a few select modes. I'm hoping for the former, given how absolutely out of this world excellent Resident Evil 4 VR on Quest 2 was, and how incredibly promising Village VR looks (sadly, I don't think any of us at Rely snapped up a headset, so a review on that will have to wait).