Resident Evil: Resistance Patch Addresses Matchmaking, Balance Issues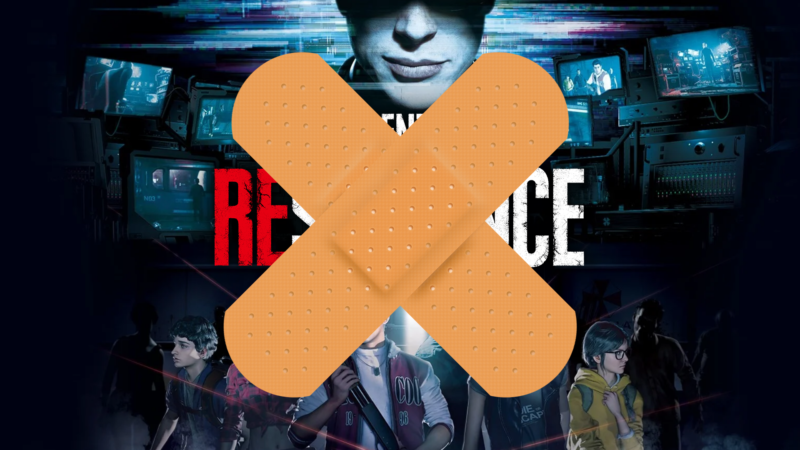 Hurray! Following the launch of Resident Evil: Resistance, many (including myself) have reveled in what a joy it is to play in nearly every respect — save for a handful of bumps in the road. Technical issues have plagued the title since its release, most notably egregiously long queue times between matches, and it's been heartbreaking to see many players turn away due to these issues. While there have been a few small patches since launch (with the largest one adding Jill Valentine as a Survivor), none have been able to fix the main issues thus far — until now! Just released, a new patch addresses the main concerns fans have had, as well as throwing in a bonus for our patience: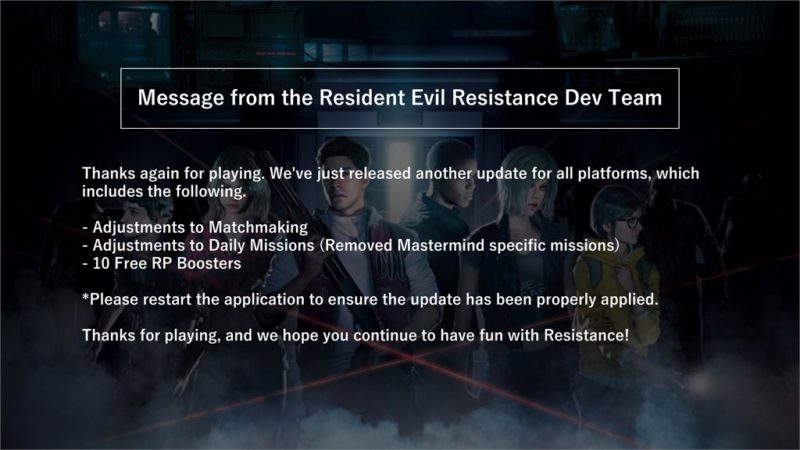 Having played today both before and after the patch, I've noticed a number of minor adjustments. While the announcement didn't include specifics, I've thus far found a distinct difference in queue times, having been cut nearly in half of what they were before. Some small damage and timing changes seem to be present as well, and overall lag seems to be a little less noticeable. Of course, these are only my experiences — hopefully, these are changes felt across the board for all players. Resident Evil: Resistance director Al Yang also elaborated on a few other quality of life changes on Twitter:
Hey Resistance fans! The new patch today also includes some QoL inc. accidentally unloading MM guns, balance changes inc. mine stacking / gun time reduction, and a multitude of bug fixes.

As always we are keeping an eye out and will adjust accordingly in a stable manner ❤️👈 https://t.co/vXB29H1ZeD

— Al Yang (@QQBert) April 24, 2020
To sweeten the pot, all players have also been given 10 free RP boosters, which speeds up leveling and earns you more of the in-game currency. I'm not sure I see the need to have removed Mastermind missions from the daily missions though, pushing players to step outside of their comfort zone and try new things is good in my opinion. I'm overjoyed to hear that Resident Evil: Resistance is continuing to improve itself, as I desperately hope this game continues to gain traction. It's a lot more than "that multiplayer game that came with RE3", and it's worth the effort.