Resident Evil: The Mercenaries 3D headed for Japanese eShop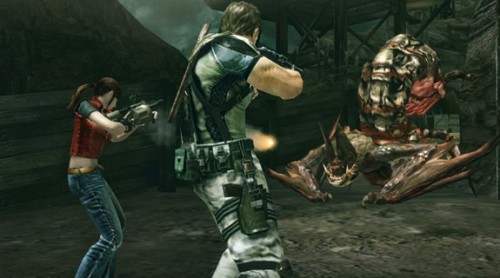 Resident Evil:The Mercenaries 3D will be heading for the Nintendo eShop in Japan. Good news is you will be able to finally wipe the data and start the game from scratch unlike the cartridge version on sale in retail stores. Bad news is there is no confirmation if the digital download will be available in other regions. There will also be a retail version available that will allow you to restart from the very beginning as well.
When Mercenaries 3D first launched the game didn't get the best feedback because of the inability to overwrite save data. If you bought used copies of the game there was a chance you would have everything unlocked already and I can see how that would make some people upset. At the same time, I was able to see past it and I know many other Resident Evil fans out there feel the same. Look forward for a release date and even news about a launch outside Japan!