Capcom confirms that Resident Evil will return to its roots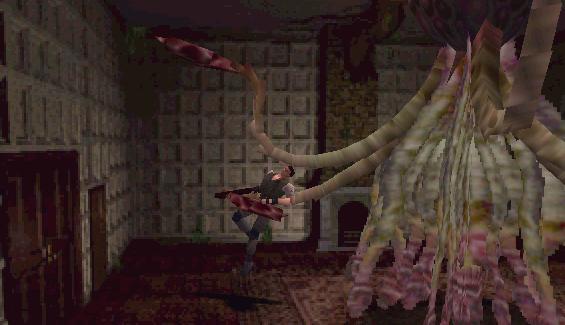 The latest numbered entry in the Resident Evil franchise wasn't exactly received as well as its two previous numbered predecessors. Yeah, even Resident Evil 5 got higher scores from critics. Funny, huh?
Resident Evil 6, to me, is a superb game. Could it have been better? Yes. But I truly enjoyed the experience from beginning to end, across its multiple campaigns. But I'm not some biased, crazed fanboy "that gives everything that has Resident Evil on the box a perfect score". The series really needs to return to its roots.
Resident Evil Revelations was a perfect step in the right direction. Now we need more of that. The former 3DS exclusive entry in the series is set to hit the PC, PlayStation 3, Wii U and Xbox 360 on May 24th, and while chatting up the upcoming HD version to IGN in London, longtime series producer Masachika Kawata confirmed something many fans have been hoping to hear for quite a while now.
Resident Evil will be returning to its roots.
Here's something fans are going to totally love to read:
"Survival horror as a genre is never going to be on the same level, financially, as shooters and much more popular, mainstream games. At the same time, I think we need to have confidence to put money behind these projects, and it doesn't mean we can't focus on what we need to do as a survival horror game to meet fan's needs. We are always taking in to account user feedback, even when the users' are very upset about something.
"Looking at last year – something like, for example, Operation Racoon City  – it was quite an experimental attempt in bringing the Resident Evil series to new genres. And in light of that game, certainly I would say that I review my thoughts on that [the importance of action]. But I think it's undeniable to say the series returning to its roots is important, and those roots are horror."
That sounds like heaven, doesn't it? But how will Capcom actually approach this return to form for the series? Could Capcom hand development duties over to a Western studio? Could a reboot be in talks? What about both? Mr. Kawata touches on the possibilities by stating the following:
"At the end of the day, players care more about how the game plays and if it's a good game rather than the name on the box or the credits of a developer. We would need to decide what we need to do to make a game in the series – something appealing to the player – and if the answer is to use a certain developer from the West then that will be the answer. We never start with the questions: 'Shall we have a Western developer do this? How will that turn out?' This has to be the solution to a problem, rather than the problem in and of itself."
And talking about a reboot specifically, he had this to say:
"We should be able to start from scratch and reboot it. It would still be Resident Evil. We wouldn't lose the essential nature of what makes it a good game just by changing the characters."
We all know how important the series' memorable characters are to fans. Some of them have gone on to become iconic characters recognized by gamers worldwide, so a reboot might definitely lead to conerns from longtime fans.
Could we see the series get the DmC treatment? We won't know for a while, but it's definitely good to see that the publisher has listened to fans and is now taking action with one of gaming's most beloved and successful franchises.
[Source]