Patreon artist turns Pokemon into Nightmare Fuel
Looking to support a project that isn't a crowdfunded game? You might enjoy the artwork of one David Szilagyi. Inspired by the (once banned, now replaced) illustrations of Scary Stories to Tell in the Dark, Szilagyi has embarked on a quest this year to illustrate Pokemon from the beloved franchise in National Pokedex order. Currently on Parasect (No. 47), everyone's favorite cute and cuddly creatures are regularly reinterpreted with more viscera, spines, and of course, soul-hungry eyes.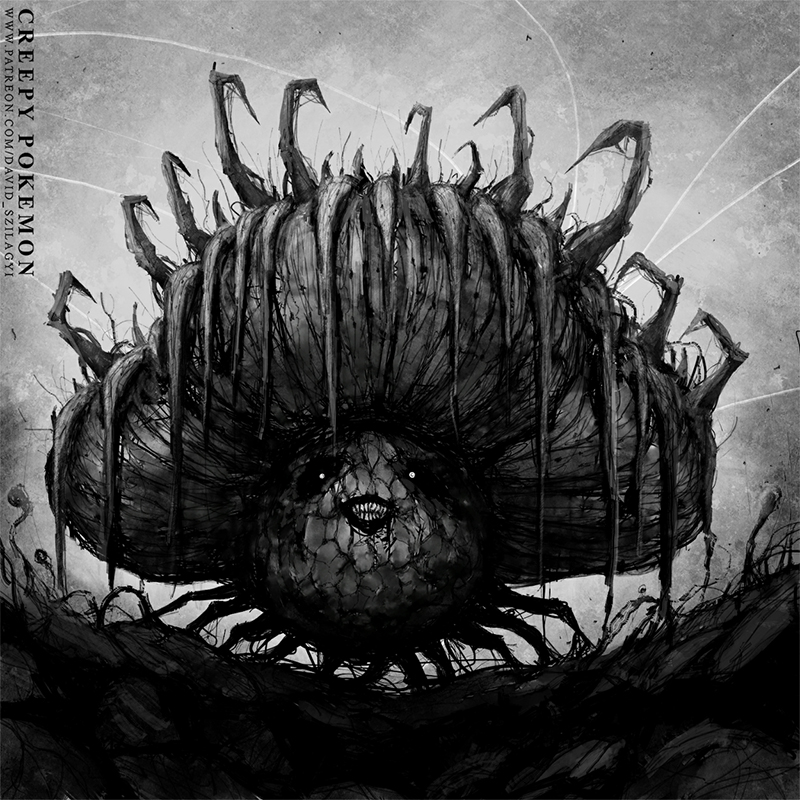 At $67 out of a $75 per week goal at the time of this writing, David is currently illustrating three fanart images a week along with a "Nightmare Fuel" styled comic. Aside from Pokemon-based art, there's been some game and anime-based illustrations as well, most of which "corrupts" the source material in creepy ways. There have also been some original works and art practice contributors can get in on.
You can support or just check out David's artwork here.