Our March Movie Commentary Is For World War Z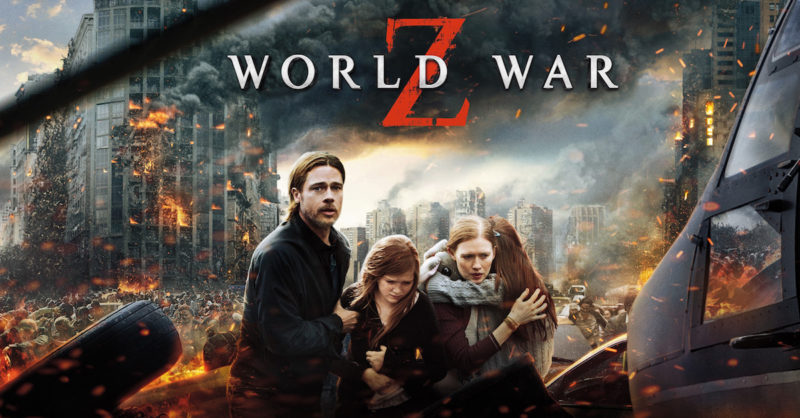 It's time for the tenth man to let his true feelings be known via this month's Rely on Horror Patreon commentary! This time, we'll be tackling the 2013 film adaptation of World War Z (just in time for the game sorta)!
Loosely (and we do mean loosely) inspired by the Max Brooks novel of the same name, World War Z is a non-stop zombie thrill ride that spans the globe! Starring Brad Pitt as Some Guy, we travel from country to country in search of a way to stop the endless zombie hoards — which take the "runner" zombie type and dial it up to a thousand. While the film was derided at the time, it made more than 500 million dollars in the box office — cementing it as one of the highest grossing zombie films of all time (for comparison, the highest earning Resident Evil film is 312 million, and no George Romero film broke 100 million). I personally enjoy this movie for what it is, but we'll see how I feel after recording.
To secure a download for our World War Z commentary (and all past and future commentaries), support our site and staff on Patreon for just a dollar or more a month! Not only will your contribution support our goals of improving our site and the content we produce, but you'll also get exclusives like our monthly commentary series, ad-free access to the site, and more!
Keep an eye on our Patreon page for an MP3 download link soon!
Our full list of goodies for Patrons include:
Ad-Free browsing!
Exclusive monthly horror film commentaries – from classics to the latest releases!
Exclusive Discord Role!
Advanced access to episodes of the Rely on Horror Show on Youtube!
Access to the Patreon comments page
Automatic entry into eligible site contests (requires valid email)
A Thank You on the site
Inclusion in our weekly newsletter!