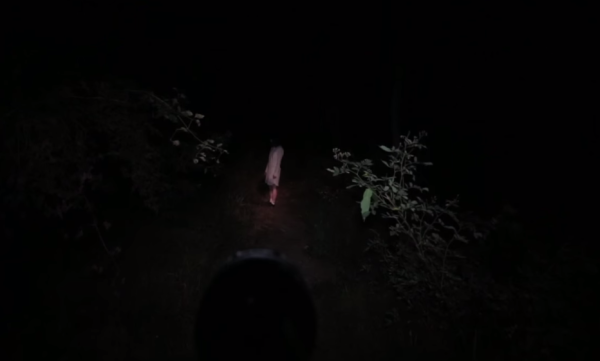 Nippon Ichi Software, developers of the cult Disgaea and Phantom Brave series of role-playing games, are throwing their hat into the horror ring with the reveal of Night Watch, which is currently in development for the PlayStation Vita.
Players will take control of a young girl wielding nothing but a flashlight as she ventures into the dark to explore a town at night in search of her sister and pet dog. The game is described as an "action horror" hybrid with an eerie atmosphere, featuring encounters with "things that aren't meant to be seen."
No other details are known about Night Watch at this time, but you can check out the game's official teaser video below and keep your eyes peeled for more information on this intriguing little title leading up to its release in Japan this Halloween (October 29th, to be precise) exclusively on the PlayStation Vita.