Lunar Software Gives Update on Lo-Fi Sci-Fi Horror Routine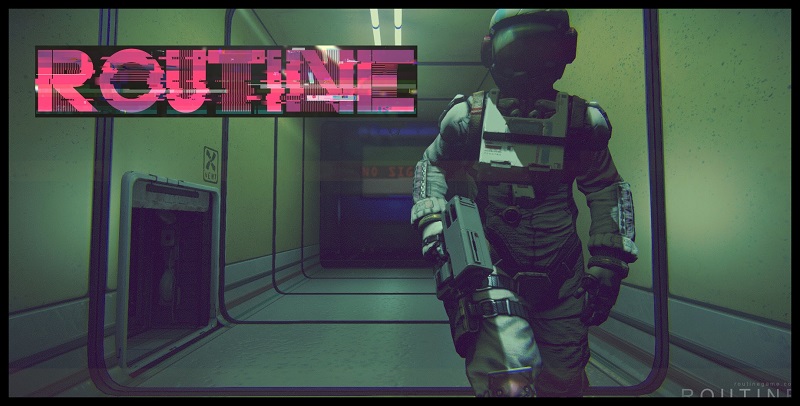 Inspired by science fiction aesthetics and design as seen in 70s and 80s film, Lunar Software's Routine left an incredible first impression with its 2013 gameplay trailer (embedded below). It missed a 2013 release, and several periods of silence from the developer eventually led to the announcement of a late 2016 release. The team unfortunately didn't make it in time for 2016, nor the later announced March 2017 release window. From that point on, Lunar Software went silent once more … until now.
Waypoint's Patrick Klepek has started a new series in which he checks in on games that have been lost but not forgotten. Routine was his first target. Patrick recounts the game's history from announcement to the developer's last public communication. In a blog post on March 23, 2017, the team apologized for not meeting their March release and announced that they needed "no more than a month or two" to polish the game, in particular one of its unique narrative paths that concludes with a different ending. Lunar Software made it clear that they wouldn't release Routine until it felt complete. After no further communication from the developer, whether on their blog or social media channels for nearly a year, a representative of the team has spoken.
In a statement to Waypoint Lunar Software said, "We are indeed still working on Routine but things have been a bit rough on the personal side, the team is good and well though and we are going very strong!" They did not elaborate on what the personal issues were, but it's probably not our business. It's reassuring to hear that the game is still coming, though! I hope that once it does, all of their hard work will have paid off. Ambitious indie projects such as this, coupled with fan expectations, can be quite stressful for all those involved. Cross your fingers that we hear something more soon. I know I'm still ready for Routine.