Is Capcom teasing the next Dead Rising game?
It seems Capcom  may be teasing yet another entry in the Dead Rising series. Earlier today the official Dead Rising Facebook page wrote the following:
"I'm getting packing for my new adventure – camera, notebook and baseball bat. What else would i need for a break in paradise?"
The message comes from series star Frank West. Is Frank headed on vacation to the tropics? Are we going too? This quite possibly may be a teaser toward the next game's location. Perhaps a tropical resort complete with a theme park.
Dead Island may have brought zombies to beautiful beaches, but it didn't have Frank West. With so many Resident Evil games on its plate, is Capcom ready to announce yet another new game? Let's see what comes of this speculation.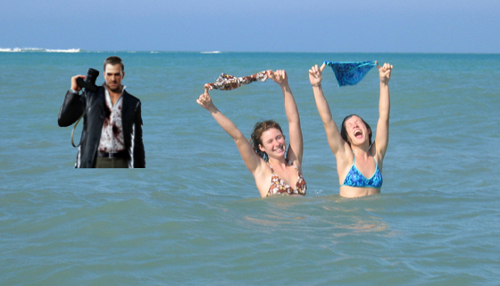 [Source]