INSIDE Collector's Edition Finally Ships with a Meaty Surprise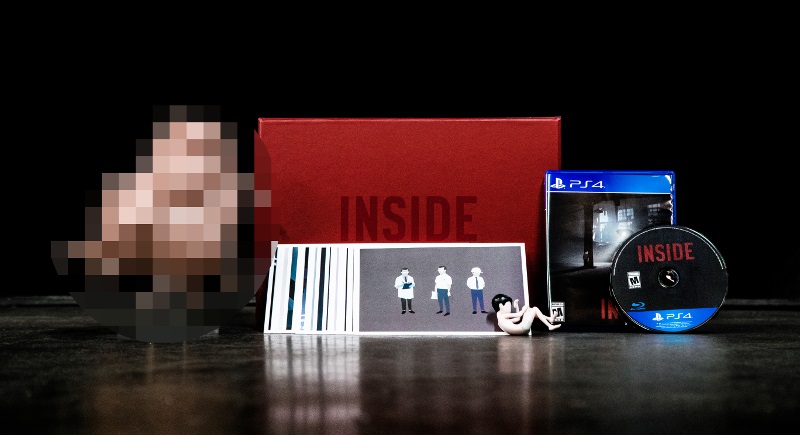 The long-awaited INSIDE Collector's Edition that featured a collaboration between the game developer Playdead, iam8bit, and Realdoll (makers of lifelike human companions), has finally shipped. It's nasty.
I won't include the full image as it may ruin the surprise, but as expected by fans of the game, the result of this collaboration is fairly meaty. In addition to a PlayStation 4 copy of the game and concept cards, the INSIDE Collector's Edition includes a figurine of one of the game's most striking "characters" in all of its fleshy and meaty glory. The figuring jiggles and looks like a wonderful conversation starter … or a really fucked up paperweight. Either way, those who pre-ordered the mysterious Collector's Edition should receive theirs soon.
The Collector's Edition is sold out at the moment, but additional stock will be made available one last time in the near future. Those interested must sign up to iam8bit's waitlist for a notification in February. A behind the scenes video (embedded below) reveals the figurine).