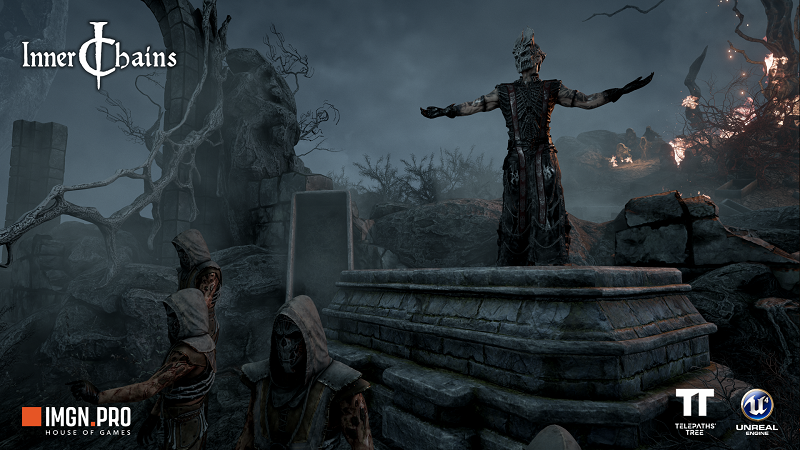 The hellish Inner Chains is coming to consoles, courtesy of publisher IMGN.Pro. The successfully Kickstarted title will be bringing its surrealist take on horror, complete with Beksiński-esque visuals to fans of the genre in Q1 2017. A solid release date isn't available, but we now know prospective buyers on PC, Xbox and PS4 can look forward to this.
"We are very excited about cooperation with IMGN.PRO. It's a great chance for our studio to give players extended and polished game. Now we are able to show our real potential," said Telepaths' Tree's Tomasz Strzalkowski. "I'm also glad that we can finally announce PS4 and Xbox One version, I'm sure it's something that many console players were waiting for."
Inner Chains is said to take place in "a dark biomechanical world where both fauna and flora lie in wait for your slightest stumble." Developer Telepaths' Tree seems to be keen on making a strong impression with their environments, and based on the imagery, they've done a pretty good job making some nasty stuff. Check out new Inner Chains screenshots below.