Ib releases its definitive version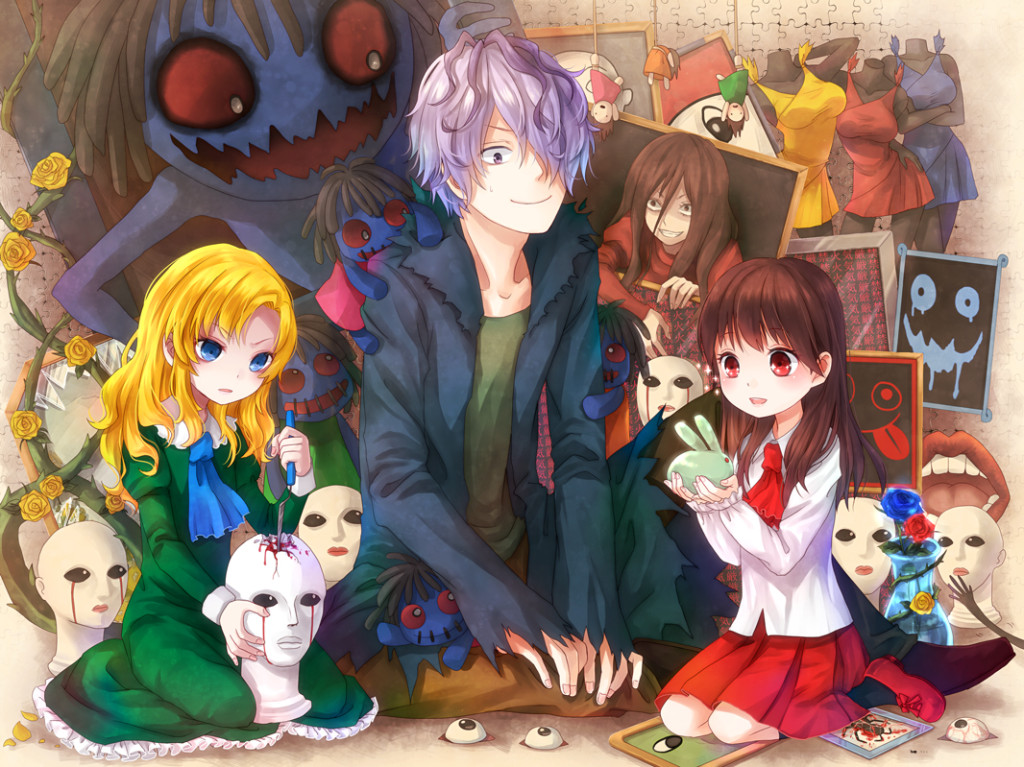 After a year since its initial release, 'Ib', the freeware RPG Maker-developed 2D horror-adventure game, has released its 'definitive' version with no future plans for development. Ib released last year to a pretty rave reception, forming itself a cult following who has gone on to create an almost absurd amount of fan art and animations. However, the creator of the game (who goes by Kouri) asked fans not to create any games based off of the universe or characters he created, as he had future plans for the world of Ib. A year passed, but now the final version has been released in version 1.05 (fixing up some issues and fancying up the title from 1.04, which released a couple weeks ago).
Ib is about a young girl who goes to an art museum with her parents, featuring the works of a deceased and somewhat obscure artist named Guertena. While exploring the exhibit, she gets lured into a strange world inside of a painting that possesses living versions of Guertena's work, twisted into devious puzzles and traps that Ib and other survivors must navigate if they ever wish to escape the world of the painting. The new release of 1.05 (and 1.04) brings two new endings, new dialogue and story, various fixes, and a new extra 'dungeon' one can access during a second playthrough.
The game originates from Japan, but it has been quickly translated by a popular translator in the RPG Maker horror community, known as VGPerson. The game is free to download from its official website in Japanese, or in English from VGPerson's site.
[Source]