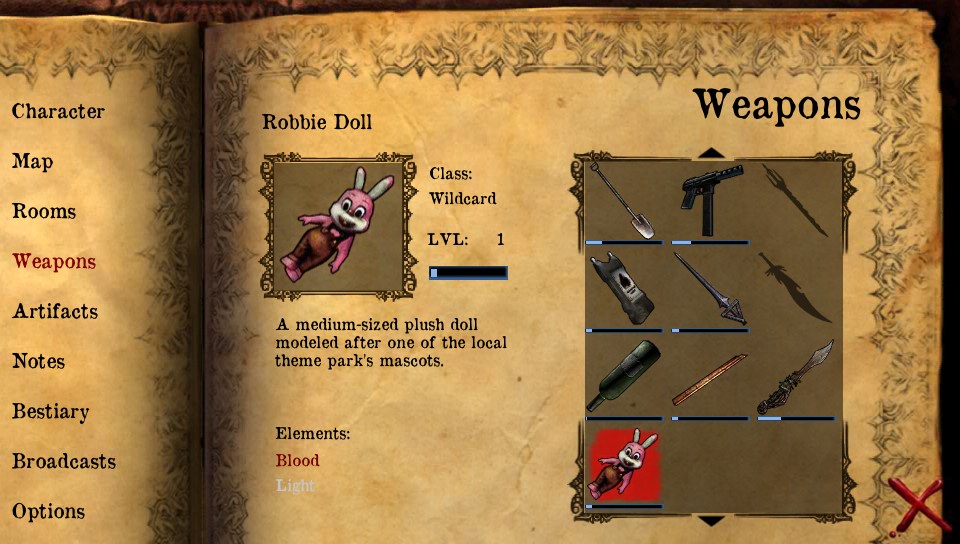 Want to unlock your favorite pink rabbit as a weapon in Silent Hill: Book of Memories? Well, it's very easy to do!
The good ol' Konami code can be used in Book of Memories' to enter the code successfully, start by going to the main menu. In the menu enter Up, Up, Down, Down, Left, Right, Left, Right, Square, Triangle, START. If the code was registered a little giggle should play.
After the giggle, save your game by going to the Character Options screen and saving a change (no change needs to be done to save). Now, once you load up a zone, your character should have a Robbie Doll equipped or in his or her inventory. Howard will also start to stock Robbie Dolls in his store.
Robbie isn't a necessarily powerful weapon, but it's a cute little Easter egg that provides a funny squeak when swung at an enemy.