Our Next Horror Movie Commentary is for Scream!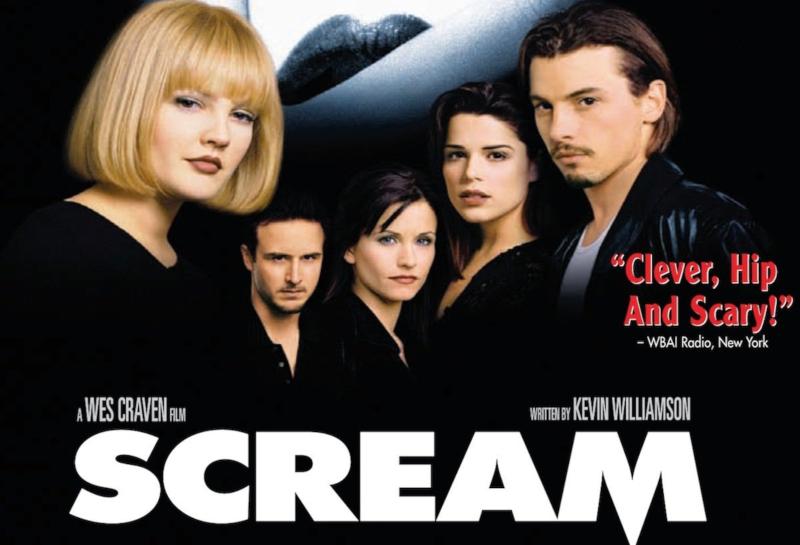 Awwww sheeeeet, kids. Buckle up and please keep your hands inside the time machine. We are heading all the way back to 1996 in this month's movie commentary with Scream. New content coming to Dead by Daylight features our favorite teen Scream queens (and kings), so why not pop some corn and relive the halcyon days of teen horror. Don your dollar store mask and queue up to 0:00 on Netflix, because we know you don't actually own a VHS player, and get ready to hear us talk over the important parts of a great retro film.
To secure a download for our Scream commentary (and all past and future commentaries), support our site and staff on Patreon for just a dollar or more a month! Not only will your contribution support our goals of improving our site and the content we produce, but you'll also get exclusives like our monthly commentary series, ad-free access to the site, and more!
Keep an eye on our Patreon page for an MP3 download link soon!
Our full list of goodies for Patrons include:
Ad-Free browsing!
Exclusive monthly horror film commentaries – from classics to the latest releases!
Exclusive Discord Role!
Advanced access to episodes of the Rely on Horror Show on Youtube!
Access to the Patreon comments page
Automatic entry into eligible site contests (requires valid email)
A Thank You on the site
Inclusion in our weekly newsletter!