Greetings!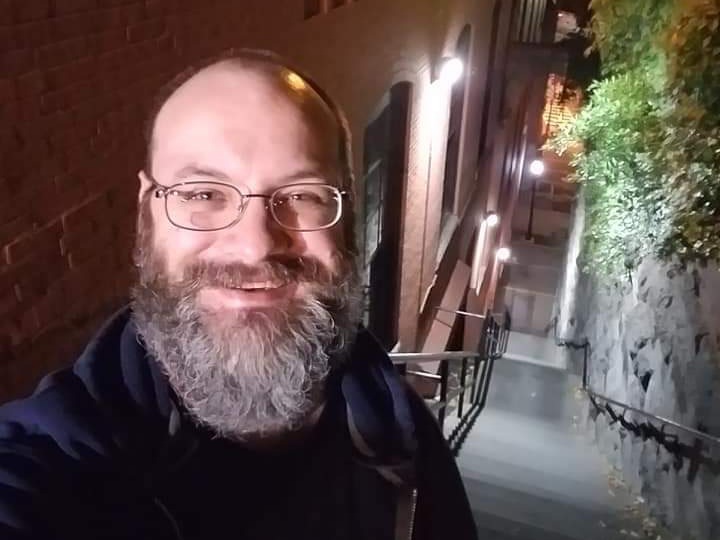 Hello, everyone! I just wanted to take a moment to formally introduce myself and address my new role as Editor in Chief for Rely on Horror.
I primarily come from a writing and graphic design background but got involved in games journalism three years ago when I was invited to be a staff writer for Rely on Horror after the publication of my interview with original Silent Hill voice actor Michael Guinn. Since then, I've had the good fortune to work with many talented writers and editors on a number of interesting articles and features and have even gotten the chance to create some original artwork for the site.
While it's with a heavy heart that we bid adieu to our former Editor in Chief, CJ Melendez, we take comfort in the knowledge that he's moving on to bigger and better opportunities. It was an honor and a pleasure to work with someone as passionate and devoted to the horror genre and games journalism as he was, and we wish him the best of luck in all his future endeavors.
As we move forward, our readers can expect the same in-depth coverage on all the big horror game announcements, reveals, and news that they're used to. Even though some of our staff has changed, we are still the horror gaming site you can rely on.
Please feel free to reach out to me anytime if you have any questions or would just like to speak with me about anything, horror-related or otherwise. Anyone interested in my artwork can check out my DeviantArt page or follow me on Instagram. You can also listen to my extended audio interview with Micheal Guinn on my own YouTube channel.
I look forward to the future of the site and many more years of dedicated horror game news coverage!
Cheers,
William