Fractured Sanity is an upcoming VR survival horror game coming soon to Steam and Oculus App Lab.
Developed by Brazilian studio, United Games, Fractured Sanity is a single-player game developed exclusively for VR where all mechanics and puzzles are realistic and interactive. In this horror survival game, you will engage in a thrilling story and uncover the dark truth about the infamous Triton Institute and how you got there.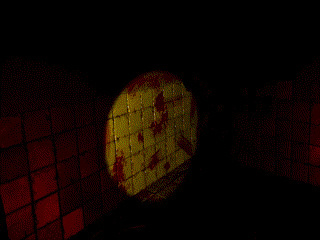 You wake up in a cell in the Triton Institute, an experimental asylum led by Dr. Matthew Simmons. Lately, the clinic has been surrounded by rumors of abuse and inhumane working conditions and most of the staff have gone missing. All you know is that Dr. Simmons has been conducting research into the tripartite psyche on how to break someone's id, ego, and superego apart, but how far has he gone?
Gabriel Marques, co-developer at United Games commented:
Ever since I was 14 when I first read an RPG Maker magazine, I've been dreaming of making games for a living. Now, with our first release, I feel like I've taken the first big step towards that goal." United Games co-developer Gustavo Longhi added: "Two years ago I wouldn't have dreamt of developing games, it always seemed so hard and complex to me. Looking back on this process and releasing our first game might be the biggest accomplishment of my life so far.
No release date has been set yet for Fractured Sanity but the developer says one will be announced soon. You can currently wishlist the game now for both Steam and Oculus App Lab and try out the demo here.
Be sure to check out the game's official trailer below.